First group of Syrian kids arrives in Russia for military education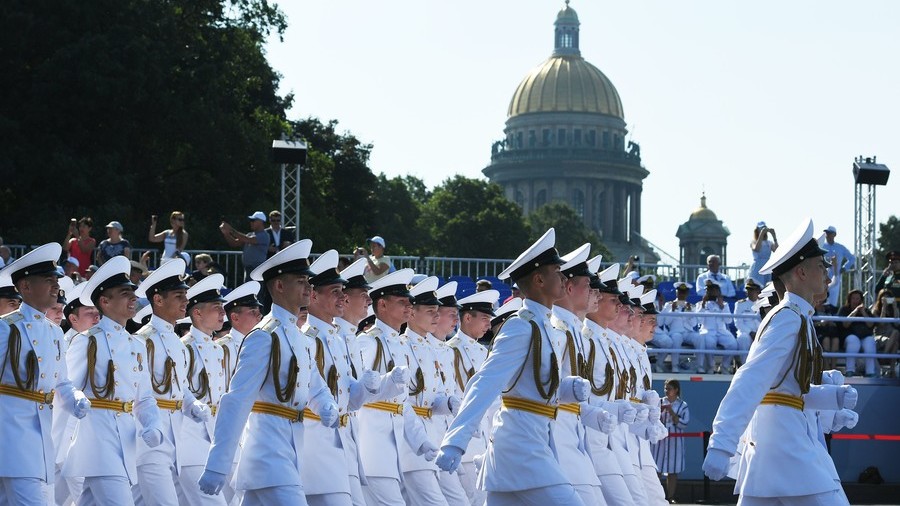 Eight kids from the Syrian "School for Late Heroes' Children" have arrived to St. Petersburg and are now preparing themselves for studies in various Russian military schools, a popular daily reports.
The head of the Syrian Culture Center in St. Petersburg, Waddah al-Jundi, has told Izvestia daily that the eight children are expected to begin their studies in Russian military schools on September 1, as part of the recently signed agreement that allows Syrians to study in Russian military schools for free, given that they prove their knowledge of Russian and pass all necessary medical tests.
Waddah al-Jundi added that the kids will be the first ever Syrian citizens to receive military education in Russia.
The Syrian Embassy in Russia confirmed the news, adding that the children were undergoing adaptation training that would allow them to begin the studies together with Russian cadets. "There is an agreement that allows to accept Syrian children to Russian cadet corps. This is a permanent agreement and it provides that Syrian kids will arrive to the Russian Federation every year," the embassy source told Izvestia.
The head of the Russian Upper House's Subcommittee for International Military-Technical Cooperation, Senator Olga Kovitidi, also said that the program offering Syrian citizens to receive Russian military education was long-term and expressed hope that it would contribute to peace and security in this country. "The preparation of highly professional military officers by Russia is a considerable investment into the future of peaceful Syria. The children of late Syrian heroes who receive their training in Russia will become the military elite of the Syrian Arab Republic," she said.
The senator added that she and her colleagues thought that in 10 to 15 years time, Syrian borders would be defended by servicemen who had undergone the same highly professional training as their Russian colleagues.
In mid-July this year the Russian government issued a decree that allows Syrian kids to study in Russian military schools for free if they have sufficient knowledge of Russian and pass the necessary exams. The future cadets are selected by the Syrian side on the basis of medical tests and the Russian side decides on the number of successful candidates depending on the number of applications.
Think your friends would be interested? Share this story!