New bill offers amnesty to Ukrainian refugees who illegally remain on Russian territory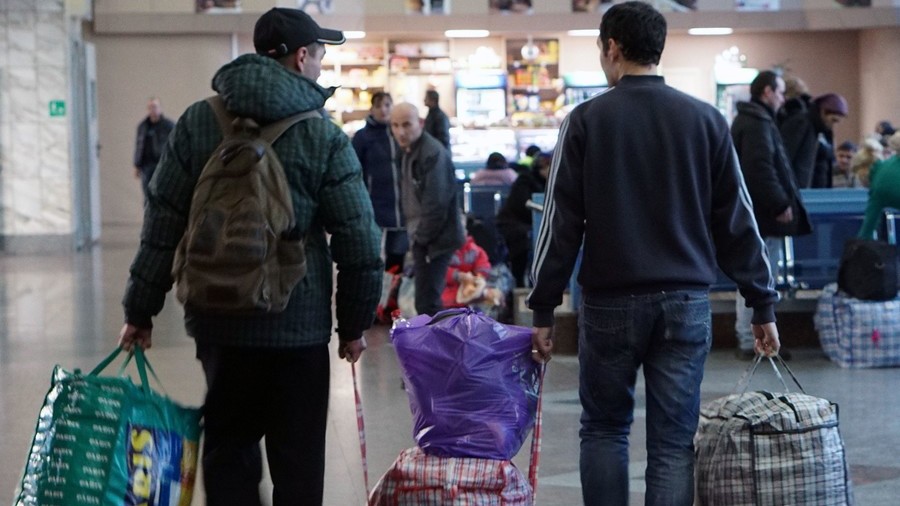 A senior Russian majority party lawmaker has drafted a bill offering amnesty to all Ukrainian citizens who remain on Russian territory, speeding up the naturalization procedure for those who seek it.
The bill has been prepared by the head of the lower house commission for relations with the Commonwealth of Independent States and Russian diaspora in foreign countries, Konstantin Zatulin, of the parliamentary majority party United Russia.
"The draft law allows for legalization of the Ukrainian refugees who remain on the territory of the Russian Federation through "migration amnesty": in particular, any Ukrainian citizens whose legal temporary stay on Russian territory is overdue can extend this period within 180 days since the date when this bill comes into force as law," reads an explanatory note attached with the document that was posted on the State Duma's website on Monday.
Read more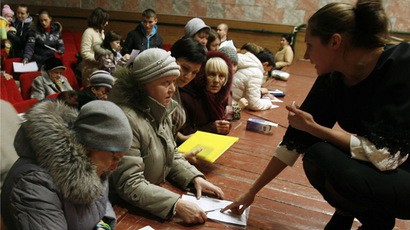 Under the existing rules, citizens of Ukraine can spend up to half a year in Russia without obtaining a residence permit, but their stay must be split in periods no longer than three months. The new bill allows them to skip one run and extend their stay for up to six months while remaining on the territory of the Russian Federation.
In addition, Zatulin's draft allows Ukrainian citizens to speed up their naturalization as Russian citizens by dropping the stage of temporary residence permit. Once, and if the bill is passed into law, Ukrainians who ask for a permanent residence permit in Russia would be issued one, valid for three years. After spending this time in Russia they would be able to apply for citizenship. Besides, the draft proposes that Ukrainians seeking Russian citizenship are not required to pass the Russian language exam, don't have to prove that they have sufficient income to maintain themselves, and don't have to present a paper from Ukrainian authorities that they had given up Ukrainian citizenship – a simple letter stating this fact would be enough.
The fast track in obtaining Russian citizenship would be also offered to all Ukrainian citizens who can prove that they had permanently resided on the territory of Crimean Republic before March 18, 2014 (the date when the republic reunited with the Russian Federation) and who now return to the region.
Read more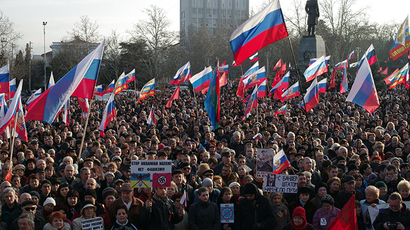 This is not the first bill offering benefits to Ukrainians who seek Russian citizenship. In early 2014 MP Ilya Drozdov of the nationalist-populist Liberal Democratic Party of Russia initiated a motion that allowed Russian citizenship within six month for applicants successfully proves his or hers Russian ethnicity. In 2015 a group of MPs from the center-left party Fair Russia proposed to cut the number of documents that Ukrainian citizens need to present when applying for Russian citizenship.
In April 2017 chief spokesperson of the Russian Foreign Ministry, Maria Zakharova, quoted the country's Federal Migration Service as saying that the number of Ukrainian citizens residing on Russian territory was over 2.3 million, adding that 1 million of these people arrived from the war-hit Donbass region.
Like this story? Share it with a friend!