Moscow warns against premature steps in universal nuclear disarmament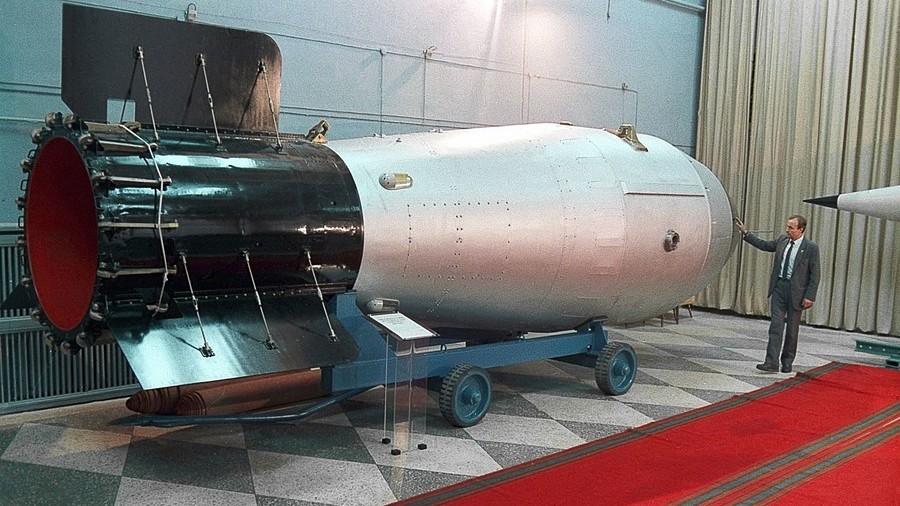 Any steps aimed at reducing the quantity of nuclear warheads and their carriers must be taken in conjunction with global nuclear disarmament under strict international control, deputy Russian foreign minister has said.
Moscow considers that it is too early to start the process of universal nuclear disarmament and urges maximum sobriety and realism in approaching the issue, Deputy Foreign Minister Sergey Ryabkov said on Thursday as he spoke at the conference dedicated to the 50th anniversary of the Treaty on the Non-Proliferation of Nuclear Weapons, the NPT.
"We call upon everyone to approach the task of nuclear disarmament with sobriety and realism. Any movement in direction of nuclear disarmament must be weighed and divided into stages," the Russian diplomat said.
"The stop to nuclear weapons production, the destruction of its existing reserves and exclusion of nuclear weapons and means of their delivery from national arsenals by definition cannot be organized separately from sealing a treaty on universal and full disarmament under strict and effective international control," Ryabkov noted.
At the same conference the deputy minister reminded its participants that over the past 30 years Russia had cut its nuclear potential by 85 percent and called this step "an unprecedentedly important input into the movement towards the nuclear-free world."
"We have also reduced the quantity of our conventional strategic weapons by four times and moved such weapons into non-deployed category by concentrating it at storage bases within our national territory," he added.
The Russian diplomat stated that it is of primary importance that the international community's effort is concentrated on the most urgent questions of international security and stability.
This includes the United States' exit from the Anti-Ballistic Missile Treaty and the subsequent one-sided deployment of elements of global missile defense system as well as development of various high-precision conventional strategic weapons and the intent to bring the arms race into space.
Another important problem is the United States' refusal to ratify the Comprehensive Nuclear-Test-Ban Treaty and apparent intent to restart nuclear tests on its territory.
The lack of regulation and further complication of these problems undermines the trust between nations and renders useless all efforts in the disarmament sphere, Ryabkov said.
He reminded the conference about the recent US decision to pull out from the Iran nuclear deal but emphasized that Moscow would continue to fulfill all its obligations taken within the Joint Comprehensive Plan of Action on the Iranian nuclear program.
The minister also said that Moscow considered it important that the nuclear disarmament on the Korean Peninsula is being held in a gradual and cautious manner and called on Washington and Seoul to abstain from provocations and ultimatums that could destroy the achievements made at the recent US-North Korea summit in Singapore.
Like this story? Share it with a friend!
You can share this story on social media: