Russian Upper House passes latest bill on reciprocal sanctions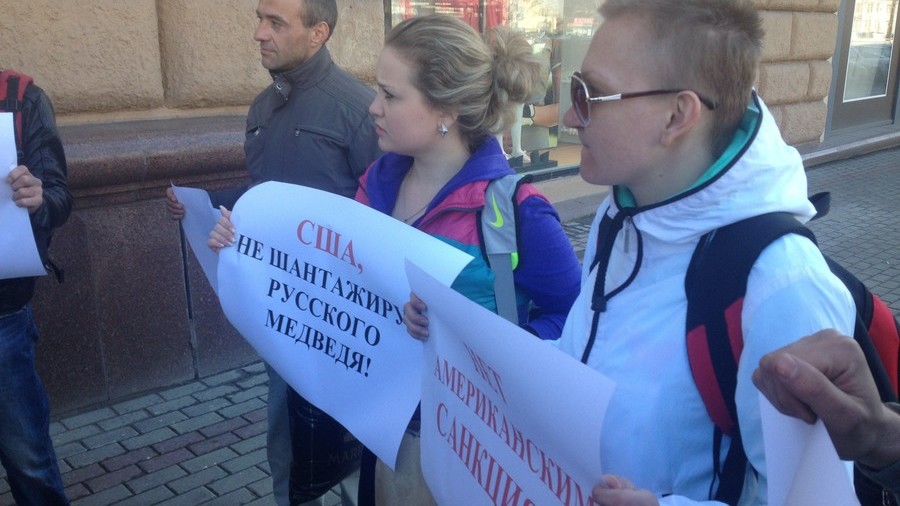 Russian senators have passed a framework law that allows the government to apply various restrictive measures on nations that use economic sanctions against Russia or make other attempts to impede its development.
During the presentation of the bill that took place on Wednesday, the head of the Upper House Committee for Economic Policy, Senator Dmitry Mezentsev, said that the document granted the government broad powers to react to foreign states' unfriendly actions when necessary.
Upper House speaker Valentina Matviyenko emphasized that the bill describes, not sanctions, but countersanctions that would be applied to states that seek to contain Russia.
The bill was passed without further discussion. 152 out of 170 Russian senators voted for it.
The draft law outlining the Russian reply to the latest round of sanctions introduced by the US and its allies was drafted by State Duma speaker Vyacheslav Volodin and the heads of all four parliamentary caucuses in mid-April, days after the US Treasury Department released a list of 24 Russian citizens and 14 Russian corporations that fall under new sanctions imposed over Russia's foreign policy. The sponsors of the bill described its main purpose as defending Russian economic interests and security.
The initial document contained a long list of proposed restrictions, such as full suspension of cooperation with US companies in the nuclear, missile, and aircraft-building spheres, a ban on purchasing US securities, a trade embargo on US goods (in particular tobacco and alcohol), and a proposal to allow Russian companies to produce various goods copyrighted in the US or in countries allied with it, without obtaining licenses from the rights holders.
However, the initial draft was met with criticism from a number of experts, journalists, and the general public, some of whom said the import bans could do more damage to Russian consumers and business partners of foreign companies.
As a result, the document was amended with the provision that "the restrictive measures should not apply to vitally important goods that have no analogues produced inside Russia."
The State Duma also excluded almost all specific measures from the final draft and allowed the president to introduce particular restrictions under plans proposed by the government. The president will also be allowed to suspend cooperation between Russia and hostile nations, organizations registered in such nations, or controlled by them, either directly or indirectly.
You can share this story on social media: