Trump's use of the term 'witch hunt' is a 'Russian tactic' claims Congresswoman Maxine Waters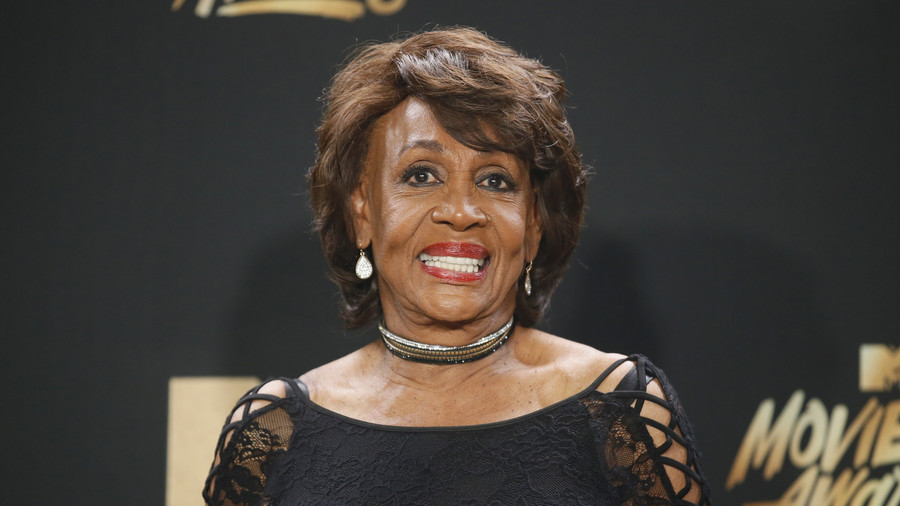 If you've ever used the term "witch hunt," you may have unknowingly fallen victim to special Kremlin tactics designed to fool the public, according to Rep. Maxine Waters (D-California).
In an interview on MSNBC with fellow Russiagate hero Joy Reid, Waters told viewers that Trump's repeated use of the term "witch hunt" was actually a special "Russian tactic" and not a genuine belief that the investigation into alleged collusion with Russia is, well, a witch hunt.

"You notice he says 'witch hunt' over and over again. He has learned some of the Russian tactics about how, you know, you deal with getting people to believe you," Waters told Reid, without offering an explanation as to where she got the idea that using the term "witch hunt" was a Russian tactic.
"This lesson that he's learned — and I think it is from the Russian tactics that he's learned over the years that if he says it enough, he can get people to believe it," Waters continued.
But it would seem that Trump is not the only one who has fallen victim to the dangerous Russian tactic. In the 90s, for example, during the Monica Lewinsky scandal, the Clinton White House called the whole thing a "witch hunt," and Hillary Clinton herself called it a "vast right-wing conspiracy" — so maybe it's more of an American tactic than a Russian one.
It's not the first time Waters has made strange statements about Trump and Russia, however.
Last year, she suggested that Trump should be impeached because Russian President Vladimir Putin was "continuing to advance into Korea" — presumably referring to Crimea, which re-joined Russia in 2014 following a democratic vote.
In March this year, Waters warned Trump that if "for some reason" the Russia investigation didn't bring him down, "Stormy will" — referring to the adult film star who has alleged she had an affair with Trump in 2006.
Waters is evidently very paranoid and fearful of Russia in general, warning in February that "given the opportunity" Russia, China and North Korea would attack the United States. "They're coming after us, I believe that," she warned.
Waters also believes that RT has purposely interfered with her ability to perform her duties as a congresswoman.
"RT, which is Russian television, absolutely interfered with a speech of mine on the floor of Congress and blocked me out for 10 minutes," she said, referring to an incident when RT replaced C-Span's live feed of proceedings in Congress for a few minutes in a technical glitch.

Ironically, however, it might be Waters herself who has fallen victim to Russian tactics. Last year, the congresswoman fell victim to two Russian pranksters who called her office pretending to be the Ukrainian prime minister and asking for American support after Russia had hacked the elections in the fictitious country of Limpopo (actually a province in South Africa), installed a pro-Russia puppet government and claimed that the ousted president had considered fleeing to Ukraine.
"The US is going to stand with you guys," Waters told the pranksters.