Trump says he's still looking at June 12, Singapore for Kim summit, 'that hasn't changed'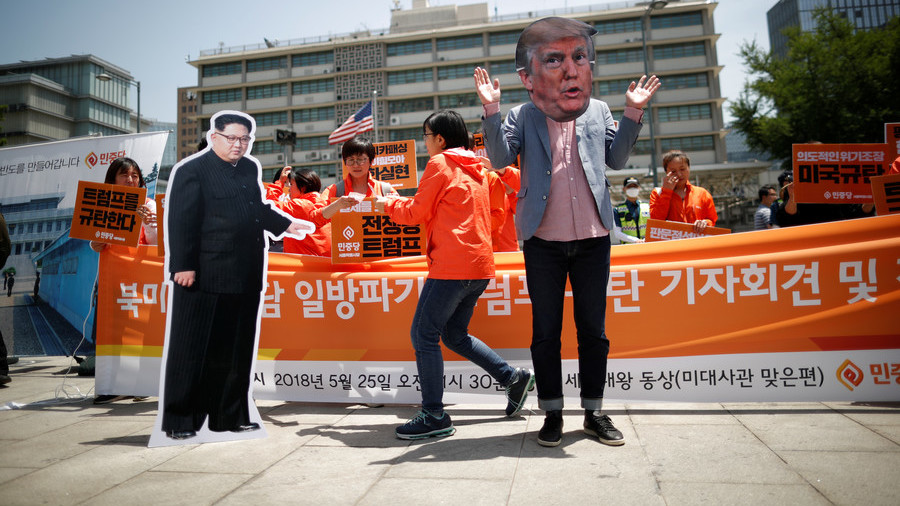 US President Donald Trump has once again said talks are back on track to hold the planned-then-cancelled summit with North Korean leader Kim Jong-un. News of the upcoming summit has been a rollercoaster for the past three days.
"We're doing very well in terms of the summit with North Korea," Trump said at the White House. "It's moving along very nicely. So we're looking at June 12th in Singapore. That hasn't changed."
This comes after plans have, in fact, changed back and forth abruptly within the span of 24 hours. On Thursday, Trump called off the long-anticipated summit, accusing North Korea of "tremendous anger and open hostility" in an official letter to Kim Jong-un. Then on Friday, he said "everybody plays games" and hinted that the summit might happen after all. Now, Trump appears to indicate the chances are high that the meeting will happen after all. He did, however, finish his statement with "So, we'll see what happens."
On the North Korean side, Pyongyang's "tremendous anger" was a reaction to US Vice President Pence's threat that the "Libyan model" was in store for the North should it fail to strike a denuclearization agreement that satisfies Trump. In 2011, Libya was turned into a chaotic war zone after a US-backed rebellion. Eight years before that, it had given up its nuclear research material to the US.
After the apparent cancellation, Pyongyang said it was willing to sit down "at any time, in any way" to resolve its differences with Washington, in what Trump said was a "warm and productive statement."
Now it appears Kim is also determined to keep the summit on track and hold it in Singapore on June 12, and his southern counterpart looks ready to play broker. After Saturday's meeting of the two Korean leaders, Moon said Kim reaffirmed his commitment to a nuke-free Korean Peninsula. Both said they are dedicated to the Washington-Pyongyang summit.
You can share this story on social media: