Over half of Russians say Syrian conflict can develop into new world war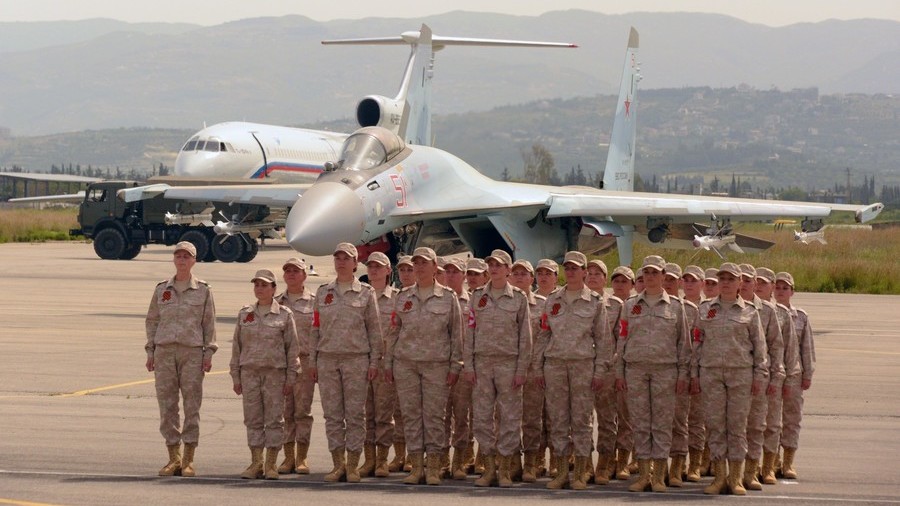 The percentage of Russians who fear that the current conflict in Syria could develop into a global war has increased from 48 to 57 in less than two years, but experts explain this by natural deviations.
According to newly released research by the independent Russian public opinion center Levada, 16 percent of Russians have serious fears that the Syrian war could turn into World War III. Forty-one percent also have such fears, but described them as moderate, 27 percent said they estimate the probability to be low, and only 11 percent say it won't happen.
In October 2016, the combined share of those who feared that the standoff between Russia and the West over Syria could develop into a global military conflict was about 48 percent.
The number of those who said they were following the news on Syria increased from about 74 percent in August 2017 to 86 percent today, with 31 percent saying that they paid close attention to the news. The share of Russians who expressed interest in the conflict was higher only in late 2015, soon after the start of Russia's counter-terrorism operation in Syria. Back then, 89 percent of Russians said they were following the news on the conflict more or less frequently.
Levada expert Stepan Goncharov said that the increasing fear of global war was a result of the higher intensity of combat in Syria, more frequent news reports on the subject, and also the general instability in international relations. The head of the research department of the Dialogue of Civilizations Research Institute, Aleksey Malashenko, also played down the grim expectations of over half of all Russians. He told RBC news agency that the rise in the alarmist mood among the public could be explained by regular fluctuations and TV coverage of Middle East news.
In late April, the state-run public opinion research center VTSIOM reported that public support for Russia's military operation in Syria increased from 34 to 39 percent in about three months, despite the fact that almost half of the respondents see the situation in Syria as noticeably deteriorating.
The poll also showed that 88 percent of Russians were interested in the current situation in Syria, with 39 percent saying they did their best to receive regular news updates on the situation.
Regarding the Russian Air Force's counter-terrorism operation in Syria, 39 percent said that they supported it – up from 34 percent in mid-February. A total of 17 percent said they would prefer more active policies, which also represents an increase from 14 percent a month ago. Those who think that Russia should withdraw from Syria dropped from 11 to 9 percent over the same period.