Almost 90 percent of Russians say they are unwilling to participate in protests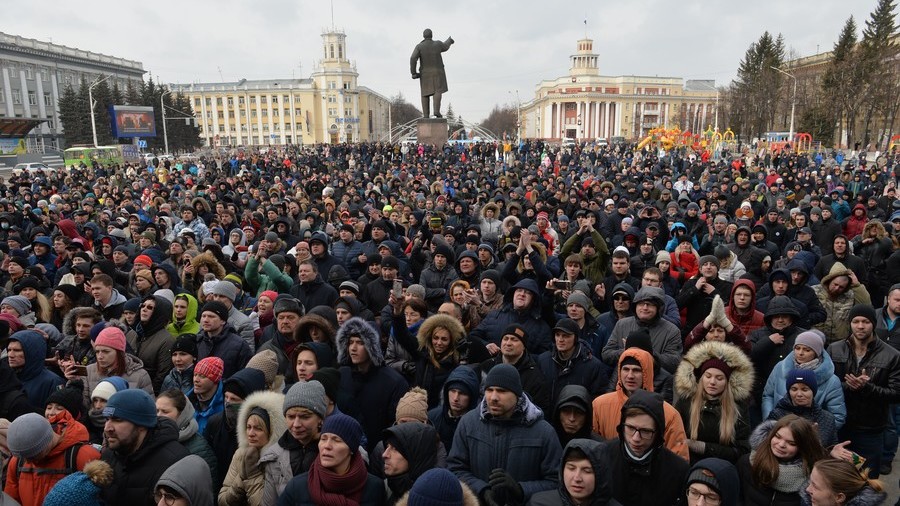 Almost 90 percent of Russians say they don't want to take part in protests, and three quarters of respondents claim they don't expect others to demonstrate either, according to the latest research by an independent agency.
In a poll conducted by the Levada sociological service in late March, 86 percent of respondents said that, regardless of their opinions, they were highly unlikely to participate in street protests. It represents an increase from the 81 percent who expressed this opinion last December. Only 8 percent of Russians told researchers that they were ready to protest – down from 13 percent last year.
When respondents were asked if they thought street protests over living standards were likely in the near future, 75 percent said they were not. Just 17 percent thought such demonstrations were likely. In the corresponding poll last December, these figures were 70 and 23 percent, respectively.
Researchers asked Russians if they considered purely political protests as probable in the near future. A total of 80 percent dismissed the likelihood of such events, compared to 12 percent who answered affirmatively. Some 88 percent of Russians said they would not personally take part in any political protests, while only 6 percent expressed their readiness to join.
Speaking about protest rallies in their cities and towns over the past year, 88 percent of respondents said they were not aware of any, 4 percent said they read about such events in local media, and only 1 percent said they actually took part.
Despite the figures presented by Levada in the research, several relatively large-scale protests have taken place in Russia over the past two months. On April 2, at least 1,700 people took it to the streets in the city of Ekaterinburg after the local legislature voted to cancel mayoral elections (this is the official police figure, although the incumbent mayor Yevgeniy Roizman claimed that almost 8,000 people rallied).
In late March, an improvised rally that took place after the deadly shopping mall fire in the city of Kemerovo gathered between 1,500 and 4,000 people.
In early March, up to 5,000 people joined the street protests in the town of Volokolamsk, Moscow Region, demanding that the authorities take steps to shut down a major landfill located near the town and allegedly poisoning the air.
You can share this story on social media: