Putin tops latest Russian election rating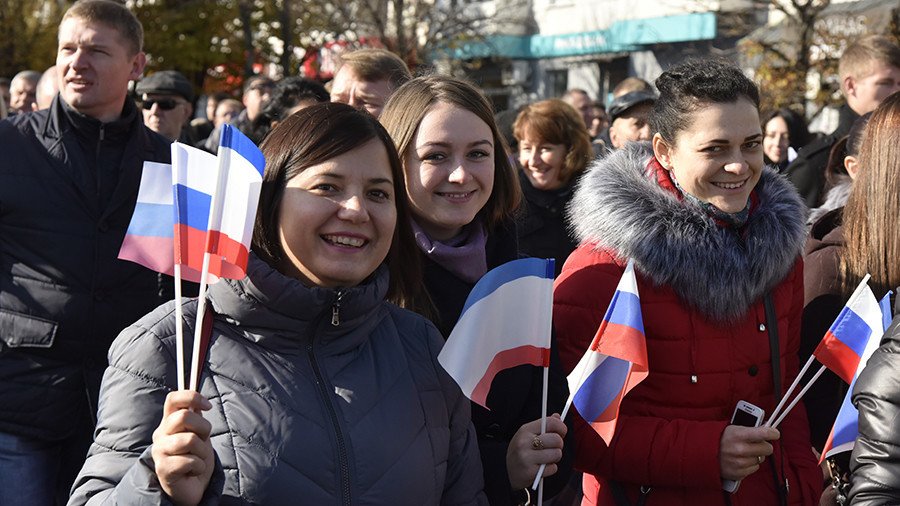 Vladimir Putin would win the upcoming Russian presidential election by a wide margin if it were held this weekend, according to the results of a poll conducted by the independent think tank Public Opinion Foundation.
The summary of the research released on Friday states that 67 percent of respondents said that they would vote for Putin if the poll took place on Sunday. Eight percent said that they would vote for the leader of the Russian Liberal Democratic Party, Vladimir Zhirinovsky, and 4 percent pledged their support to the head of the Russian Communist Party, Gennady Zyuganov.
Just 1 percent of the public expressed plans to vote for the founder of the liberal Yabloko party, Grigory Yavlinsky, and a similar share said they were ready to vote reporter and former 'It-girl' Ksenia Sobchak, who earlier announced that she planned to take part in the election to provide an option for those who wanted to vote for "none of the above."
One percent of respondents said they would protest by rendering their ballots invalid, while 8 percent of those polled told researchers they would skip the vote if it were held this coming Sunday. A further 8 percent could not give a definite answer to the question.
In the same research, 80 percent of respondents said that they personally trusted Putin, while 15 percent said they do not trust the incumbent and 5 percent remained undecided. When researchers asked people if they personally thought Putin was performing well as president, 81 percent gave a positive answer while 12 percent said the president was performing poorly. Seven percent could not give a simple answer to this question.
The poll was held on December 9 and 10, shortly after Putin announced he would run for a new term in 2018. Earlier this week, Putin confirmed his intention, but said he planned to run as an independent candidate and counted on the support of a wide variety of Russian political parties and public movements.
On Friday, the upper house of the Russian parliament set the date of the presidential polls as March 18, 2018.
You can share this story on social media: