Upper House chair claims Russians ready for female president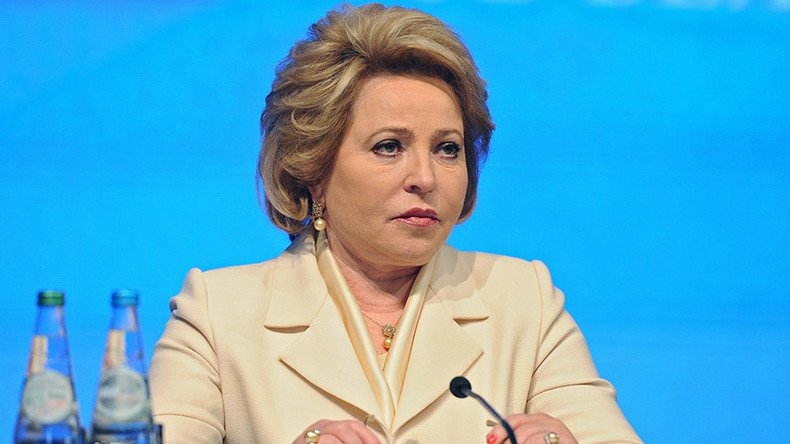 The head of Russia's Federation Council has said she thinks citizens are 'mentally ready' for a woman in the president's post, because in recent times professionalism has become the main requirement for senior politicians.
"Yes, we can say that society is mentally ready for this," Valentina Matviyenko said in an interview with Belarus television when answering a question about whether she thought it possible a woman could become the president of Russia.
"Over the past few years we have seen a lot of vivid and interesting female personalities in business, in banks, as leaders of public opinion, politicians and lawmakers. In modern Russia women are treated without regard to their sex, but depending on their professionalism, cleverness and effectiveness potential," the top Russian senator added.
READ MORE: Top Russian senator proposes 'Ministry of Happiness' to improve life

In March, the independent research agency Levada-Center released the results of a public opinion poll showing 32 percent of Russians would like to see a female president in their country within the next 10 or 15 years. Forty-nine percent of respondents said they opposed the idea.
In January, Foreign Ministry spokesperson Maria Zakharova told reporters she thought a woman could soon become Russia's foreign minister.
Women are well represented in top Russian legislative and executive bodies, but some female politicians say there is still room for improvement. Currently, there are 56 female deputies in the 450-seat Lower House and 28 female senators in the 170-seat Federation Council. The deputy PM for social policy, the healthcare minister and the head of the Russian Central Bank are women.
In 2002, the legislature of Rostov Region drafted a bill proposing a 70-percent quota for candidates of one sex for any political party running for the federal parliament, but the bill was scrapped in its very first reading.
You can share this story on social media: