Top Russian senator proposes 'Ministry of Happiness' to improve life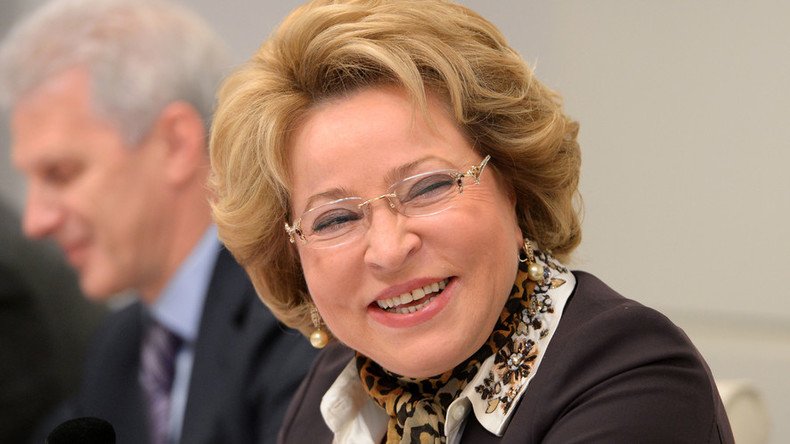 Upper House Speaker Valentina Matviyenko has urged Russians to set up a separate ministry that would evaluate any government initiative by the amount of happiness it brings to the general public.
Matviyenko made this proposal after meeting the prime minister and vice-president of the United Arab Emirates, Mohammed bin Rashid Al Maktoum, in Abu Dhabi.
"They have set up the ministry of happiness. They are probably the only nation to have such a ministry. I think it would be a very useful thing in Russia as well," the Upper House speaker told reporters.
"The ultimate objective of this is to make every person happy, build happy schools and provide such services to the population that makes everyone happy. The ministry is some sort of an overarching agency that studies each and every decision from the perspective of its potential to make people happy," Interfax quoted the Russian official as saying.
READ MORE: Happiest country in the world? Global index may surprise you
Matviyenko added that another benefit of such an institution is that citizens who are happy themselves would try to cheer other people up.
She said Russian lawmakers would soon ask officials from the United Arab Emirates to share their experience in founding and running a ministry of happiness.
The top Russian senator was also interested in UAE's "Ministry of Future", which develops strategies for when the nation's oil reserves are depleted. "I think that founding such a ministry of future would be of some interest for us as well," Matviyenko told reporters.
UAE appointed Ohood Al Roumi as its first ever minister for happiness in February this year. The official is one of eight female ministers in the country's 29-member government.
READ MORE: Ministers for happiness and tolerance appointed in UAE
In an extensive article explaining the move, Prime Minister Bin Rashid al Maktoum wrote that it was prompted by the work of experts and researchers, including those in the UN, who have called to change the criteria used to measure governments' successes from economic indicators to parameters related to happiness and wellbeing.
You can share this story on social media: