Ministers for happiness and tolerance appointed in UAE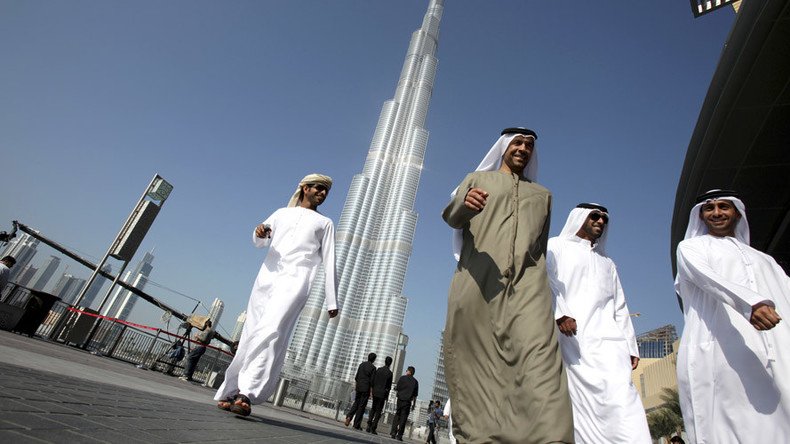 Should a state only deal with politics and the economy, or is it also responsible for the happiness and tolerance of its citizens? The United Arab Emirates appears to believe it's the latter, and has created corresponding posts in the government.
"A new post, Minister of State for Happiness, will align and drive government policy to create social good and satisfaction," Prime Minister Sheikh Mohammed bin Rashid al-Maktoum wrote on his Twitter page.
He also said happiness should be a way of life for the UAE, and that all cabinet ministers will be responsible for it.
"National happiness isn't a wish. Plans, projects, programs, indices will inform the work of our ministries to achieve happiness," he said.
The minister responsible for state happiness will be Ohoud al-Roumi – one of five women newly appointed to the UAE cabinet.
Not all social media users took the new ministry seriously – some of them started to fantasize which ministries the UAE will create in the future.
The UAE is not the first country to create a such a job. In 2013, Venezuelan President Nicholas Maduro created the Vice Ministry for the Supreme Social Happiness of the Venezuelan People. And maybe it worked – according to the World Happiness Report (WHR) 2015, Venezuela ranked 23 of 158 countries.
The first country which declared that people's happiness was its main priority was Bhutan, which started to use the "gross national happiness" (GNH) index instead of GDP as criteria for the state's efficiency in 1972. Despite still using GNH today, Bhutan ranks only 79 in the WHR.
The world's happiest country is Switzerland, which does not have any ministries responsible for happiness. The UAE also didn't seem unhappy before the creation of the new ministry: it ranked 20 in the table.
Along with the Ministry of Happiness, the Gulf state has also created the Ministry of Tolerance – which will also be headed by a woman.
"The post of Minister of State for Tolerance has been created to promote tolerance as a fundamental value in UAE society," the prime minister tweeted when announcing reshuffles in the government.


You can share this story on social media: