A woman as Russian president? Putin says it's possible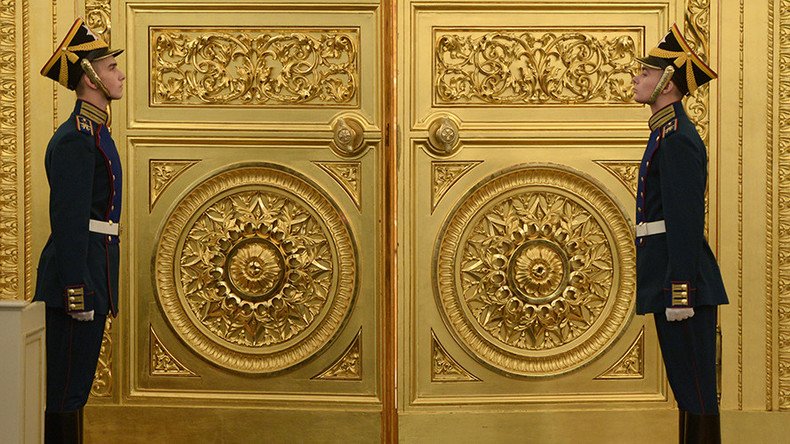 Vladimir Putin has defined the job of Russian president as making the country flexible and competitive, adding that a woman could possibly be elected to fulfill them.
"The country should become flexible regarding forms and methods of management. It must have an economy that heads into the future through running the newest technologies and estimating their capabilities in application," Putin said in his major speech at the Valdai Forum – an event featuring high-profile journalists, politicians, researchers and financial experts.
"We must strengthen our defense capability, and perfect our political system so it becomes like a living organism and develops in tune with the development of the rest of the world," he added.
When a member of the audience asked Putin if it was possible that a woman could become Russian president after the next election, Putin answered that "in our country everything is possible."
The president also noted that senior Russian authorities currently face the task of creating a new corps of governors out of "young and modern people with potential; people who think about the future, both in their regions and in Russia as a whole.
"It must be a bet on modern and promising technocrats," he noted.
In this connection the president promised to continue the process of governor replacement. "We will do it very carefully and neatly, in order to always maintain the balance between reliable and seasoned professionals and those who are just beginnig their careers in various professions," he said.
"I will have more meetings with those who worked for many years [on the governors' posts]; I am very grateful to them for their work and for its results," he noted.
A public opinion poll conducted in mid-February this year by the independent research agency Levada showed that about 33 percent of Russians supported the idea of having a female president, with 54 percent saying that they would not like to see a female president running Russia in the next 10 to 15 years. The general idea of women being actively engaged in politics was supported by 30 percent of respondents and the share of Russians who said that women should not assume senior state positions was at 38 percent. The share of those who preferred equal representation of the sexes was 56 percent.
In mid-2006 one of Russia's top politicians, Upper House chair Valentina Matviyenko, told reporters that in her opinion Russian citizens were "mentally ready" for a woman to be president, because in recent times professionalism has become the main requirement for senior politicians. Matviyenko has reminded the press of her position several times over the past months, as the next Russian presidential elections near.
Earlier this week, Russian journalist and celebrity Kseniya Sobchak returned the idea of a female president into the field of public discussion by announcing that she planned to run in the 2018 presidential election. However, Sobchak emphasized that her purpose would not be to win, but to replace the 'none of the above' line on ballots.
You can share this story on social media: