Russia to hold elections for its citizens in Ukraine despite Kiev restrictions
Published time: 15 Sep, 2016 13:43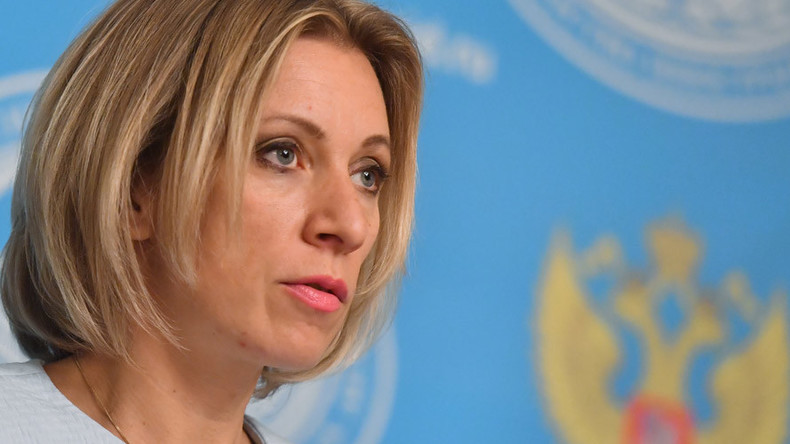 Russia will open ballot stations in its diplomatic offices in Ukraine despite Kiev's refusal to cooperate in securing the safety of Russian citizens attending Sunday's parliamentary polls, Foreign Ministry spokesperson Maria Zakharova has said.
"The ballot stations on Ukrainian territory will be opened in the Russian embassy and in our Consulate-Generals," Zakharova told reporters on Thursday. She emphasized that as the diplomatic offices are recognized as Russian territory by international conventions, there was no way for Kiev authorities to obstruct the voting process.Zakharova also noted that the Organization for Security and Cooperation in Europe (OSCE) had assured Russia it would monitor the process and report any violations.
READ MORE: 24 parties to take part in September parliamentary polls – official
On the past weekend, Ukrainian President Petro Poroshenko instructed the country's Foreign Ministry to inform Moscow that it was impossible to hold Russian elections on Ukrainian territory. The step was taken soon after the Russian Foreign Ministry had asked the Ukrainian authorities to ensure the safety of any citizens visiting the Russian embassy in Kiev and consular offices in Odessa, Kharkov and Lvov in order to participate in the parliamentary elections on Sunday September 18.
Under the 1961 Vienna convention on diplomatic immunity, the Ukrainian president and government cannot interfere in the work of diplomatic missions or issue orders to their staff. However, Ukrainian Foreign Ministry spokesperson Maryana Betsa has still insisted that the polls are impossible, even on the territory of the Russian embassy and consulate general in Ukraine.
As she delivered the message, Betsa also set the conditions for lifting the restrictions, saying that Kiev wanted the Russian authorities to cancel the voting in Crimea and Sevastopol and also ban residents of Crimea from running in the parliamentary polls.
Vladimir Putin's press secretary, Dmitry Peskov, responded by saying that Russia had no intention to enter into any discussions with foreign nations concerning the election process on its own territory.
READ MORE: Almost half of all Russians plan to vote at forthcoming Duma polls
The head of Russia's Central Elections Commission, Ella Pamfilova, also dismissed Ukrainian demands as a violation of international agreements.
"Unfortunately, it is possible that Russian citizens on Ukrainian territory will find themselves in an absurd situation that violates all international norms regulating the voting process in foreign nations," Pamfilova told reporters.
"How can one loudly declare the intention to become a civilized European country and at the same time demonstrate complete arrogance and failure to understand any of the once taken international obligations?" she added.
Pamfilova also said that Russia intends to open additional ballot stations near Ukrainian borders to minimize any possible inconvenience for its citizens.
According to the Central Election Commission, there are about 80,000 Russian citizens eligible to vote currently living in Ukraine.
READ MORE: Russia to open additional ballot stations near Ukrainian border