Russia to open additional ballot stations near Ukrainian border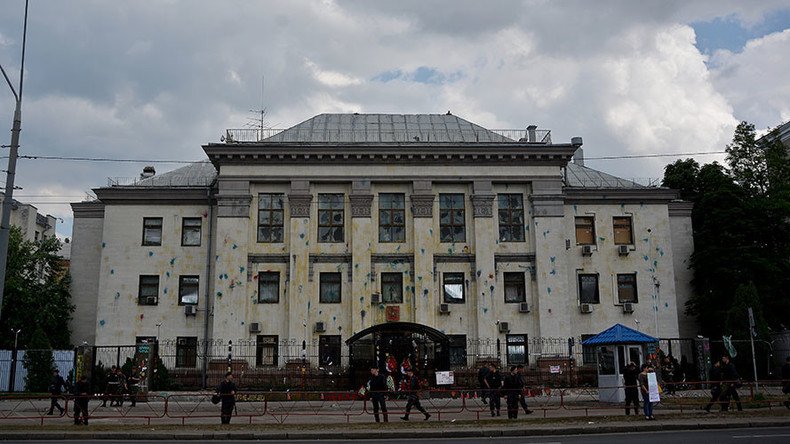 If the de-facto ban on voting in Russian State Duma elections on Ukrainian territory is not lifted, the Central Elections Committee will open additional ballot stations in neighboring countries.
"I hope that the Ukrainian authorities will change their position because this situation can deal a blow to Ukraine itself, like a boomerang and in the most unexpected way. But just in case, we have prepared additional ballot stations in the countries that neighbor Ukraine, after reaching agreements with these countries," the head of the Central Elections Commission, Ella Pamfilova, said in an interview with RIA Novosti.
READ MORE: Almost half of all Russians plan to vote at forthcoming Duma polls
The comment came soon after Ukrainian presidential spokesman Svyatoslav Tsegolko wrote on his Facebook account that his boss, Petro Poroshenko, had instructed Ukrainian diplomats to inform Russia that it was impossible to hold Russian elections on Ukrainian territory.
That announcement was posted after the Russian Foreign Ministry asked Ukrainian authorities to ensure the safety of Russian citizens as they were visiting the Russian embassy in Kiev and consular offices in Odessa, Kharkov and Lvov to cast their votes in Russia's parliamentary elections on September 18. Apparently, the Ukrainian side said it could not fulfill the request and, thus, voting could not take place in Russian diplomatic offices on the Ukrainian territory. Under the 1961 Vienna convention on diplomatic immunity, the Ukrainian president and government cannot interfere in the work of diplomatic missions or issue orders to their staff.
"Unfortunately, it is possible that Russian citizens on Ukrainian territory will find themselves in an absurd situation that violates all international norms regulating the voting process in foreign nations. How can one loudly declare the intention to become a civilized European country and at the same time demonstrate complete arrogance and failure to understand any of the once taken international obligations?" Pamfilova told reporters commenting on the situation.
According to the Central Election Commission, there are about 80,000 Russian citizens eligible to vote currently living in Ukraine.
READ MORE: Duma campaign boosts Russians' interest in politics, poll shows
You can share this story on social media: