Duma campaign boosts Russians' interest in politics, poll shows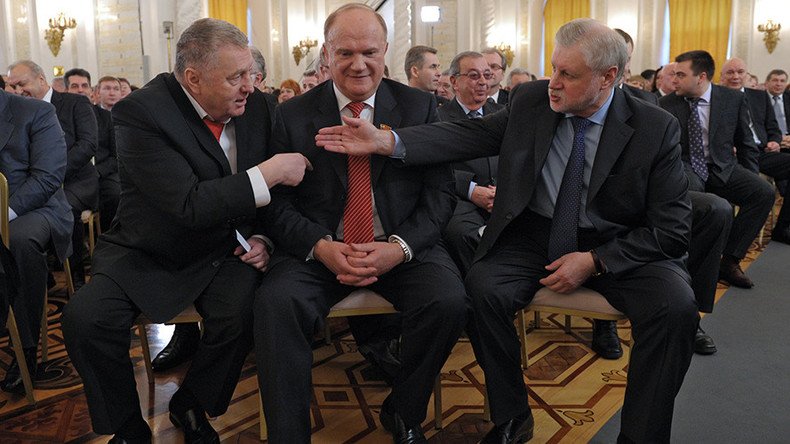 A recent poll has shown that the percentage of Russians claiming to be interested in politics is on the rise, while the share of those fed up with them has fallen significantly.
According to the results of research conducted in early August by VTSIOM, a state-owned Russian pollster, 67 percent of Russians said they have a keen interest in politics, compared to just 50 percent in October of 2015.
Over the same period of time, the share of respondents who said they thought people were generally sick of politics dropped from 75 to 66 percent, while the percentage saying voters weren't increased from 12 to 19 percent.
Most of those keen on following political developments in Russia were men, 72 percent, or representatives of the older generation, 77 percent.
READ MORE: Almost half of all Russians plan to vote at forthcoming Duma polls
Commenting on the report, the authors wrote that, though the majority of the population is still under the long-standing impression that the average Russian is not interested in politics, this is, in fact, gradually changing. They also suggested that the wide-spread disappointment in political processes in Russia can be written down to the failure of politicians to follow through on their numerous campaign promises, which leads ordinary people to believe they have been deceived.
According to a public opinion poll conducted by the Levada Center, an independent polling agency, 48 percent of Russians intend to cast a vote in the upcoming parliamentary elections and 40 percent expect the new State Duma to service society's interests. Only 28 percent said they definitely won't vote and 20 percent said that they had not yet made up their minds.
Of those who said they don't want to take part in the elections, 31 percent said they didn't trust any of the candidates and 30 percent simply said they considered elections "useless." Some 14 percent of respondents said they were sure the current parliamentary majority party would win most of the seats without their vote, and 12 percent said they had grown tired of politics, which they see as an endless struggle amongst the upper echelons for power.
READ MORE: No Duma shake-up in September elections, NGO predicts
Russia is holding parliamentary elections on September 18 in what will be the first nationwide vote since the introduction of election reforms that eased the registration process for political parties, as well as the requirements for those running for office, thus giving a serious boost to political competition.
Half of the 450-seat parliament will be filled with politicians elected as members of party lists, and the other half by those running in independent constituencies.
You can share this story on social media: