'Capital crime!' Nationalist lawmaker seeks return of death penalty for terrorists
Published time: 24 Mar, 2016 09:57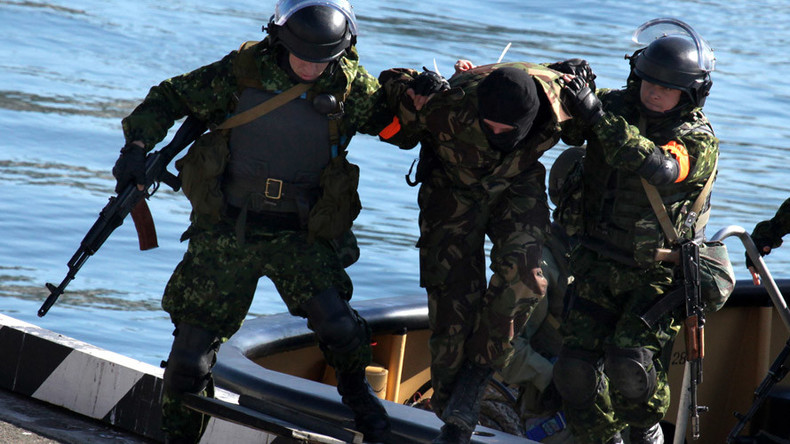 MP Nikolay Nosov, representing populist nationalist party LDPR, promises to draft a bill that, if passed, will reinstate the death penalty in Russia, but only for terrorists and foreign citizens convicted of drug trafficking.
"I am currently drafting a law that would introduce the death penalty for terrorists. I think we should use methods employed by the USSR and Israel – no negotiations and only death for terrorists," the lawmaker has told RIA Novosti.
He added that in his view terrorism was an evil that could not be justified and therefore the authorities should not use compromise in dealing with extremists.
"The world has turned into a minefield. The horrible events that have sent tremors through Europe are a logical consequence of European policies. We should stop flirting with terrorists, label them as opposition or fighters for independence, everyone must stop using them for any political purposes," Nosov noted.
However, he emphasized that capital punishment could be applied only when the convict's guilt is completely proven and only for very few categories of criminals – terrorists, recruiters of terrorists and foreign citizens repeatedly convicted of drug trafficking.
READ MORE: Most Russians still support return of capital punishment, poll shows
The moratorium on capital punishment was introduced in 1996 in connection with Russia's entry into the Council of Europe. The last execution in the Russian Federation took place on September 2, 1996.
Since the moratorium came into force, Russian politicians and state officials have repeatedly proposed reintroducing the death penalty for crimes like terrorism, corruption, pedophilia and war crimes. The LDPR party has been among those who urged to return capital punishment for corrupt officials who aid terrorists.
The head of the Chechen Republic, Ramzan Kadyrov, has also repeatedly urged the authorities to introduce the death penalty for terrorism, arguing that keeping convicted extremists in prisons is too expensive and also that there was a threat that terrorists serving life sentences would recruit new supporters inside prisons.
The poll conducted by the privately owned center Public Opinion Foundation in mid-2015 showed that 60 percent of Russian citizens would not object to the reintroduction of the death penalty. This was down from the 2014 figure of 66 percent, while the highest recorded figure was 80 percent back in 2001.
READ MORE: Top Russian human rights body opposes attempts to bring back death penalty

However, the Human Rights Council, along with the Russian president, has repeatedly unanimously rejected calls to reinstitute executions for terrorist crimes, saying that the measure would be both inhumane and ineffective. In late 2015, the body's Chairman Mikhail Fedotov told reporters that in 2009, Russia's Constitutional Court prolonged the moratorium on the death penalty, with President Vladimir Putin voicing his strong support for the decision.
Members of the parliamentary majority United Russia party have also refused to support the return of capital punishment.
"At the present moment the issue of introducing the death penalty, including the death penalty for terrorism, is not being considered in Russia," Raphael Mardanshin (United Russia) said in a televised interview in October.
READ MORE: No plans to return death penalty for terrorism – Russian lawmaker
The MP added that he agreed additional counter-terrorist measures were needed, but the death penalty was not the best choice for this.
"For terrorists it is often an honor to die while carrying out an attack. Therefore they can actually consider execution as a good thing," Mardashin said.