Russian court sentences Estonian security agent to 15 years for spying
Published time: 19 Aug, 2015 12:59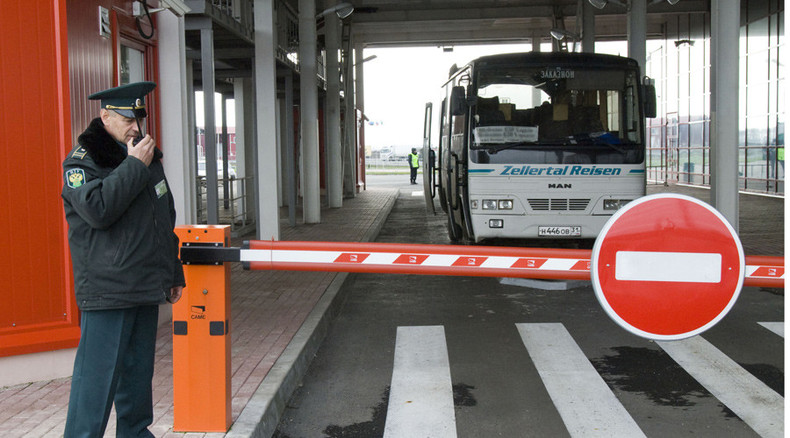 An Estonian security officer who illegally crossed the Russian border with surveillance equipment and a pistol in 2014 has been sentenced to 15 years in prison and fined.
A court in western Russia's Pskov Region convicted Eston Kohver of espionage, smuggling of weapons, illegal carrying of a firearm and illegal border crossing. Apart from the 15-year prison sentence he was ordered to pay 100,000 rubles (about $1500).
When Kohver was detained in September 2014 Russian counter-intelligence service said that this operation was launched to prevent a secret operation of the Estonian security police. The detention took place on the Russian territory and Russian security agents seized a sound recorder disguised as a wristwatch, a Taurus pistol with ammunition and €5,000 (about $5,500) in cash.
READ MORE: Windows 10 service agreement stirs espionage fears in Russian Communists
Russian prosecutors sought a sentence of 16 years for Kohver, but the judge slightly reduced the term. It will be calculated from when the convict was first placed in custody.
The court also decided that Kohver should not be extradited and all his prison term should be served in Russia.
The process was classified and court sessions were closed for reporters apart from the one that saw the sentence announced.
The Estonian side refuses to recognize any involvement in espionage. From the very beginning they claimed Kohver was detained on the Estonian side of the border and illegally transported to Russia for trial. Estonian officials also promised to put international pressure on Russia in hopes to persuade it to release the convicted spy.
READ MORE: NSA, GCHQ targeted Kaspersky, other cybersecurity companies – Snowden docs
In his final statement, Kohver pleaded not guilty to all charges. His lawyer has told TASS that the defense team would most likely appeal the sentence. According to the Russian law this should be done within 10 days from when the lawyer receives a copy of the sentence.