Windows 10 service agreement stirs espionage fears in Russian Communists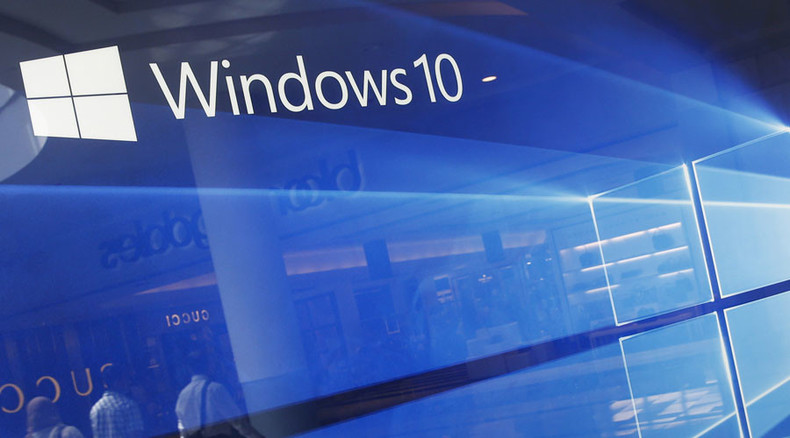 A senior Communist functionary claims that the end-user service agreement attached to the new Windows 10 OS violates the Russian law requiring the personal data of Russian citizens to be collected and processed only by specially-licensed companies.
Vadim Solovyov, the chief lawyer of the Communist Party in the State Duma addressed Prosecutor General Yury Chaika with an official request to launch a probe into Microsoft's latest operating system, Izvestia daily reported Tuesday.
In his letter, the politician claims that the end-user service agreement distributed with Windows 10 reads that the operating system (OS) will collect and store users' web history, access points, passwords and other personal data, including physical location, emails and other messages and information about phone calls. Microsoft also reserves the right to share this data with special services, use it in research, publish or use it in any other way it sees fit.
READ MORE: 'No matter what platform you use, it's all under surveillance'
However, current Russian law demands that such gathering and processing of personal information is only permissible by companies included in the National Register of Personal Data Operators, Solovyov noted. As Microsoft is not included on this register, the distribution of Windows 10 on Russian territory becomes illegal, he wrote.
In addition, the MP shared his fears that the use of the new OS in Russian state structures could end in leaks of classified information to foreign special services.
"Practically, we are talking about espionage here," the letter reads.
To stop the suspected breach of law, Solovyov asked Chaika to launch a probe into Microsoft and to block on the Russian territory all websites that allow the downloading of Windows 10. He also suggested issuing a warning to all bodies of executive and legislative power asking staff not to use Windows 10 on their devices.
The Microsoft press service commented on the initiative saying that any transfer of personal information is possible only with the user's consent.
Apart from the regulations concerning the collecting and processing on personal data Russia has a pending law obliging all internet companies to store the personal information of Russian citizens inside the country. This act is expected to come into force from September 2016 in order to give foreign and domestic internet companies enough time to create data-storage facilities in Russia.
READ MORE: New Russian law bans citizens' personal data being held on foreign servers