Duma to consider ombudsman for the disabled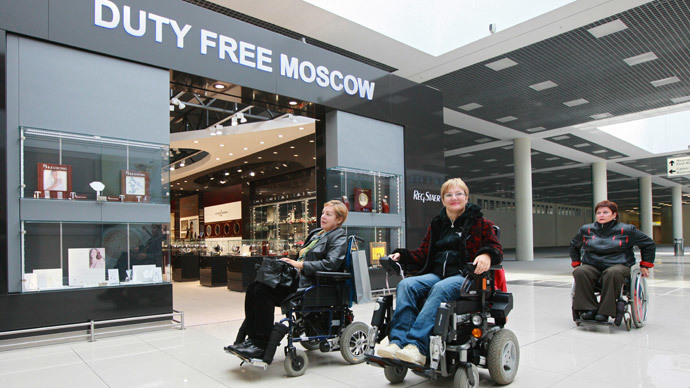 A group of MPs want a separate ombudsman to monitor disabled people's rights and assist NGOs that help the disabled.
The initiative comes from the populist nationalist Liberal Democratic Party, and the head of the LDPR caucus in the Lower House, Igor Lebedev and his deputy Yaroslav Nilov.
The sponsors say there has been an increase in violations of disabled people's rights in the recent years. Yaroslav Nilov gave a number of examples in an interview with the popular daily Izvestia.
He said that in late October personnel at one of Moscow's airports refused to board an 8-year old girl on life support and in an electric wheelchair.In other cases people with disabilities have been forced out of public transport, restaurants, and airliners. "Our country lacks the necessary infrastructure to provide people with restricted mobility with access to public places. We receive complaints about the lack of notary services for the blind, the situation is very serious throughout the country," the lawmaker said.
He added that representatives of disabled people had complained about society's refusal to accept them as equals.
Nilov went on to criticize Russia's handling of the events at the 2012 London Paralympics – according to him, the Russian Olympic pavilion, the so called Russia House, was closed when the Paralympics started.
The politicians say that a separate ombudsman would give Russian disabled people a voice, and the opportunity to attract society's attention to their problems as well as to defend their rights.
Communist Party lawmakers commented that the idea made sense, and promised to support it during parliamentary hearings. The parliamentary majority party United Russia, however, said that a similar motion had been drafted several years ago but was rejected by the government because it was doubling the functions of already existing institutions, like the Health Ministry.
In 2012 Russia ratified the UN Convention on the Rights of Persons with Disabilities, which obliges the government to help the disabled overcome their problems and become equal members of the society. To achieve this, the government allocated 180 billion rubles ($4.5 billion) for the federal Accessible Environment program. However, critics of the project, including the LDPR deputies, complain that the authorities address the issue in an extensive way and it is yielding few results.