Officials consider ombudsman post for internet industry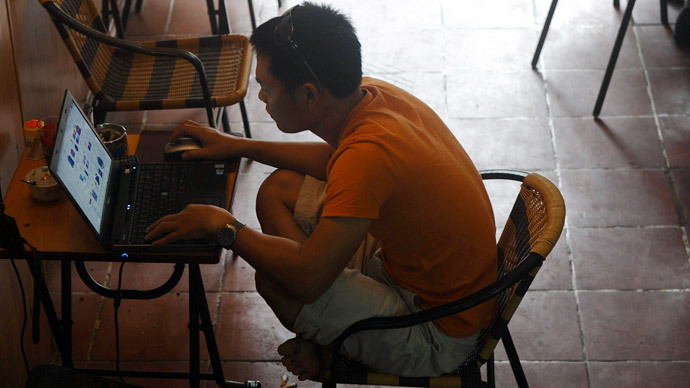 Russia's Presidential administration is considering a separate post of internet ombudsman after a number of disputes surrounding government attempts to regulate the sector.
The ombudsman's position will most likely be filled by an independent person who had trust and authority with both internet specialists and state officials. The role of the ombudsman would include organizing communication between the two groups, and monitoring internet development, the popular daily Izvestia reported on Thursday quoting an unnamed government source.
How to pick someone for the job has not yet been decided – it could be either a direct appointment by the President, or an election by a group of experts. The existing ombudsmen – on human rights, business issues, and on children's rights have all been appointed by the head of the state.
Izvestia's source said the proposal was prompted by recent internet-related disputes.
"These are the [out-of-court] blocking of web-sites and social networks, the problems with pirated content, and the spreading of extremist material over the internet, the excessive regulation of the industry and attempts to control users," the newspaper quoted the government official as saying.
The move has already gained strong support in the parliamentary committee on information policy. Deputy head of the group, Vadim Dengin, told reporters that creating an ombudsman's post would make the understanding of the marker significantly easier.
The disputes between the state and leading internet players, both domestic and international, have intensified in Russia after the authorities introduced an amended act on fighting extremism that now allows web-sites with dangerous or abusive content to be blocked without a court order (the lawrequires that the state watchdog files a lawsuit and gets a warrant within two weeks after the move or the site must be returned on-line). Other recent acts that caused protests from internet companies were the obligation for service providers to keep logs of user activity and present them to law enforcers on demand, and the bill that partially equated popular bloggers to mass media, imposing restrictions on their editorial and commercial policies.
In the most recent row, Maksim Ksendzov, the deputy head of the state control agency Roskomnadzor, suggested in an interview that the new restrictions would apply to all bloggers who write in Russian, even if they live abroad, adding that whole platforms, such as Twitter, can be blocked inside the country for refusal to cooperate.
The interview drew a comment from Prime Minister Dmitry Medvedev, who said that "certain civil servants, responsible for the development of the industry must sometimes turn their brains on and give no interviews that announce the shutdown of social networks."
Shortly after Medvedev's statement the Ministry of Mass Communications and Mass Media reported a special commission decided to discipline Ksendzov after an investigation.
You can share this story on social media: