Govt orders 1-year visa issue to Russian speakers
Published time: 5 Aug, 2014 09:02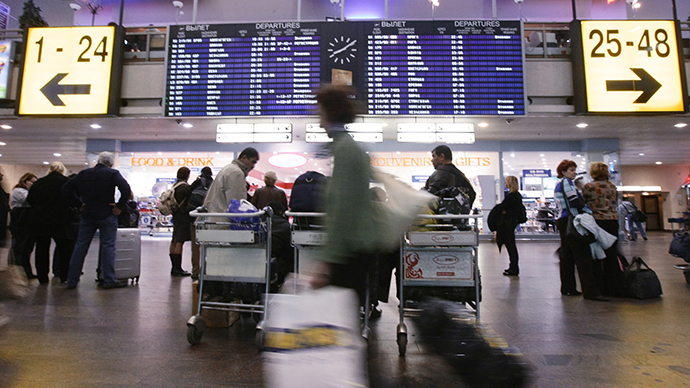 Russian government has introduced a new type of visa allowing up to one year's stay in the country for foreigners who can speak Russian and who wish to receive Russian citizenship.
The order published on the web-portal for official information on Tuesday notes that those who will use the new type of visa will be able to get Russian citizenship through the recently introduced simplified procedure – under condition of moving to Russia for permanent residence and abandoning citizenship of foreign countries if such countries have no dual citizenship agreements with the Russian Federation.
The visa can be prolonged once, but if its holder fails to lodge an application for Russian citizenship within the two-year period it will be annulled.
Over the past few years, Russian authorities have introduced a number of measures to stimulate immigration of educated and well-trained people who can be considered holders of Russian culture.
In April this year, President Vladimir Putin signed into force the law allowing to grant citizenship to people who speak Russian, and have at least one ancestor who was a permanent resident of any state within the borders of the current Russian Federation – be it the Soviet Union or the Tsarist Russian Empire. The same law also offered the applicants less stringent conditions for entering Russia or extending their temporary residence permit.
In mid-June the head of the Presidential Administration, Sergey Ivanov, suggested that Russia should start granting citizenship to people born on its soil. The initiative has been welcomed by Human Rights activists and officials, but so far has not led to any legislative moves.
Currently Russian citizenship is granted to children of Russian citizens and also can be received by those who pass the language and history tests and prove that they have been continuously and legally living on Russian territory for five years. Citizenship can also be granted by a presidential order on special merits.