MPs suggest new restrictions for Russians with foreign citizenship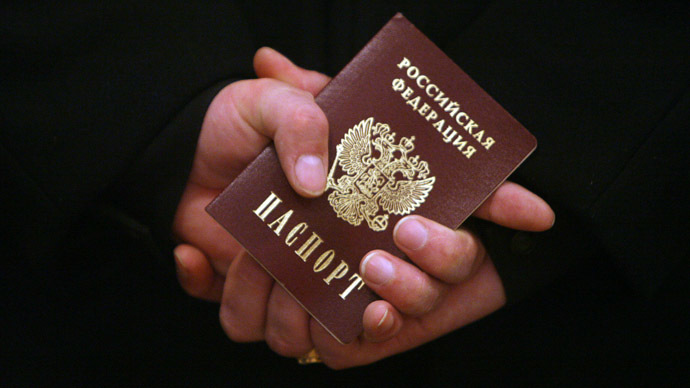 Lawmakers have prepared two bills that forbid senior state officials having dual citizenship and make it a criminal offence to conceal one.
State Duma deputy Aleksey Kazakov of the Fair Russia caucus submitted the bill banning foreign citizenship for "all officials whose position allows making decisions considering Russia's sovereignty and national security", their spouses and underage children. They would also be banned from possessing permanent residence permits in foreign countries or any documents allowing permanent residence.
On the same day MP Sergey Ivanov of the nationalist party LDPR submitted a bill which makes any Russian criminally responsible for concealing their foreign citizenship.
When presenting his draft Ivanov said that the constitutional right to obtain foreign citizenship without rejecting the Russian one will remain. Life will become more difficult only for those Russians who face certain restrictions concerning foreign citizenship – mainly those who work in secret spheres but also those who run for various political posts.
According to the proposed rules, ordinary Russians who fail to inform the Federal Migration Service about their second citizenship can be fined between 1500 and 2500 roubles ($40 - $70).
If the concealment took place because they intendedto get a job in which double citizenship is forbidden by law the fine is increased to 40,000 roubles (over $1100), or replaced with up two years of correctional labor, or up to three months administrative arrest.
Those who conceal their second citizenship in order to access a public post where this is forbidden face a fine of up to 80,000 roubles ($2200) and a ban from holding the post for up to five years, up to two years of correctional labor, six months of administrative arrest, or up to two years in a prison colony.
Uncovered attempts to conceal second citizenship at elections to state bodies brings a fine of up to 300,000 roubles ($8,300) and a prison term of three years.
The bills come shortly after Upper House MP Andrey Klishas suggested the introduction of law obliging those who have more than one citizenship to officially report it. The suggestion was voiced at a senators' meeting with President Vladimir Putin and the Russian leader supported it.
The move can also be seen as a continuation of the nationalization of elites – a broader course announced by the authorities in mid-2013. As part of this Russia has already introduced a ban on foreign assets for state officials and heads of major state corporations. A new bill expanding the ban from bank accounts and securities to real estate is currently being considered by parliament.
Another move was the law that obliged all non-government organizations that received foreign sponsorship and were engaged in political projects to register as foreign agents.
Presently Russia requires a confirmation of giving up foreign citizenship from those who seek to become Russian. However, there are no rules for those who receive foreign citizenship while holding a Russian one. The law says that such people will still be considered by Russia as Russian citizens only. Exceptions are made for countries that had signed double citizenship agreements, but presently there are only two of them – Tajikistan and Turkmenistan.
You can share this story on social media: