Communist MP wants to ban servicemen from posting photos, videos on internet
Published time: 30 Jul, 2014 13:44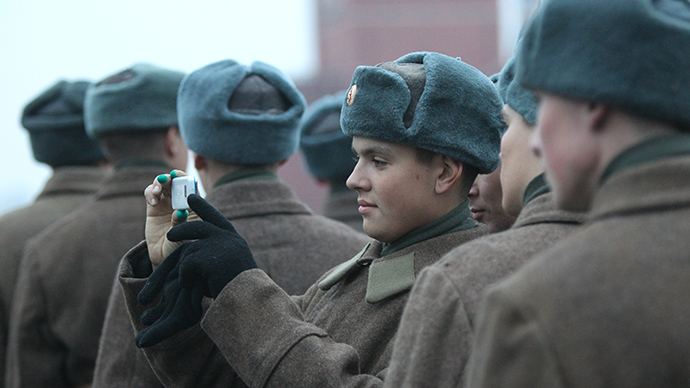 State Duma Deputy Vadim Solovyov wants to amend the law on military service banning servicemen from posting photos and videos from their units or exercises, saying this could hurt the nation's defense and lead to provocations by foreign media.
Solovyov, who also heads the legal department of the Russian Communist Party, has said the photos of weapons and military hardware as well as training plans and troop movements should not be posted for public access even if they are not considered state secrets.
"In the conditions of an information war that our enemies are currently waging even unimportant details can become a weapon that could be turned against us," the lawmaker told the Izvestia daily.
The MP said that servicemen would still be allowed to post personal reports and messages as such information could not do the forces any harm.
According to MP Viktor Vodolatskiy, who sits in the Lower House Committee for Defense, commanders only warn military servicemen that posting certain pictures and videos on the internet "is not expedient." Vodolatskiy added that members of the defense committee had discussed the problem and supported the idea of additional legislative limitations.
The head of the Military Forecastis Center think tank, Anatoliy Tsyganok, said that the US military had already introduced rules that forbid servicemen disclosing certain information on the internet, and Russia would benefit from doing the same thing. He added that commanders could simply tell soldiers to give up their mobile phones and other devices with an internet connection, or other access to sensitive information, for the period of an exercise.