Nationalists move to secure personal data of Russian internet users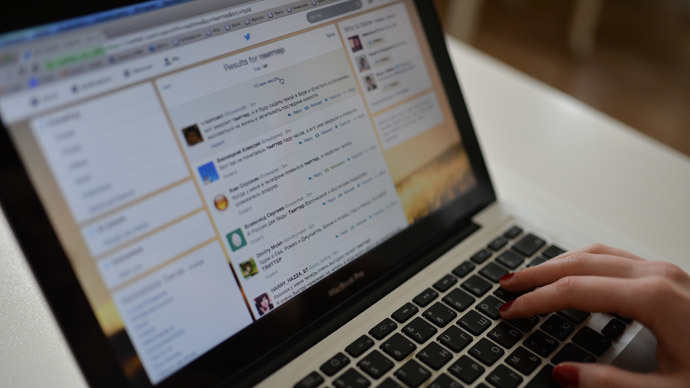 A Liberal Democratic lawmaker suggests that all companies that use the personal data of Russian citizens are bound by law to store the information in Russia and report the servers' location to the authorities.
MP Vadim Dengin has said in press comments that though his draft only concerns the personal data of Russian citizens, its observation would be obligatory for all websites that process and store such information, including various foreign-based companies, such as social networks, mail servers, sites that sell air tickets and book hotels, etc.
If the bill is passed, all internet companies operating in Russia would have to move their servers to Russia before September 1, 2016. Also, foreign companies, such as Twitter and Facebook, would have to open offices in Russia before this date.
The MP wants new rules to be enforced by the state watchdog body Roskomnadzor, which already oversees the observation of various internet-related acts, such as the Law on Extremism and the "law on bloggers" – the recent bill that orders bloggers who have over 3,000 readers to disclose their names and observe the same rules as conventional mass media. MP Dengin was the main sponsor behind this act.
In addition, it has been suggested that a special register of websites be created that violate the new rules. It will contain the names of companies that refuse to comply with the rules and also domain names and web addresses used by these companies, up to single page URLs. After finding a violation, the state agency will officially order the company to get rid of it and if this is not done, the website would be blocked. This is different from the way Roskomnadzor enforces the anti-extremist law – in this case the offensive page can be taken down straight away, but afterwards the state agency has to either lift the ban within a week or start a court case and prove that it acted lawfully.
Dengin added that it was important to make news aggregators equally answerable for the user information they gather.
The MP also emphasized that he and other sponsors of the bill were not seeking a universal ban, but rather a dialogue with Russian search engines, and other services that collect user data. He added that his primary concern was users' safety as the information can be stolen and used by various crooks.
He also claimed that the bill is in line with the international practice, as on May 13 this year the top European court has backed the "right to be forgotten" and ordered the web giant Google to delete "inadequate, irrelevant or no longer relevant" data from its results when a user requests it.
You can share this story on social media: