Russians should only have access to 'filtered' internet - lawmaker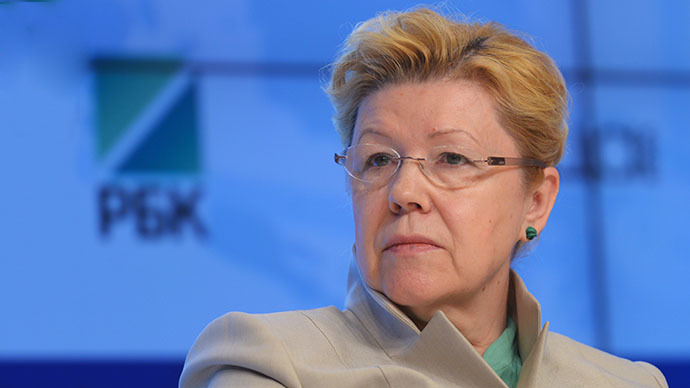 All internet providers must use adult content filters and switch them off only after users prove they are adults, the head of the State Duma committee for the family has suggested.
The current scheme in which harmful websites or pages are included in special blacklists and blocked on the orders of the state watchdog is not sufficient to protect Russian children, Yelena Mizulina said in an interview with the mass circulation daily Izvestia.
Mizulina promised to formulate a new scheme for public discussion, in which internet service providers would automatically give users access only to the "clean internet" and the harmful sites would be blocked. She did not detail what sites she considers harmful for children yet still accessible under the current legislation.
The MP reasoned that few parents can understand, switch on and tune in the parental control service on their computers. The default filter would protect all, she said.
Under Mizulina's scheme, people who want to have full internet access would have to ask their providers to switch the filter off, and prove they are adults. In this case, parents will understand that they have to control children's access to home computers.
It is possible that the default filter could be introduced without passing any additional laws, but only through self-regulation by the internet sector, the MP added.
The lawmaker also acknowledged that the current law on children's protection has yielded some positive results. She said that 96 percent of website owners and maintainers are deleting illegal content immediately after receiving a warning, and providers do not have to get involved at all. According to the INHOPE foundation against child abuse, after Russia introduced the law it moved from the first place to the third in the rating of child pornography distribution (with the first and second places now being occupied by the USA and the Netherlands).
Officials from the Ministry of Mass Communications have voiced preliminary support of Mizulina's plan. "It remains a problem that Russian parents are not taking seriously the threats and risks that one might encounter in the internet. To raise parents' awareness we must teach them to give up some information for their children's benefit," the head of the ministry's department for state policy in mass media, Yekaterina Larina, told the ITAR-TASS news agency.
Deputy Head of the State Duma committee for information policy, Vadim Dengin, acknowledged the threats, but noted that instead of putting up rigid barriers the authorities should work to improve the technical knowledge and skills of ordinary citizens."We could offer some remote courses or a special site where one could learn in simple steps how the internet works, how to install a content filter, etcetera," ITAR-TASS quoted Dengin as saying.
You can share this story on social media: