New Family Code to protect traditional family, religious values – key lawmaker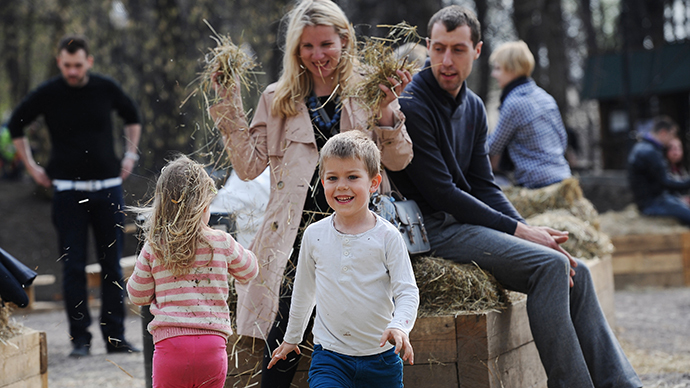 The head of the lower house committee for family issues has described a new set of legislative amendments protecting the values shared by basic religions, and inspiring young people to choose marriage over cohabitation.
MP Yelena Mizulina of the center-left Fair Russia party said that she opposed the complete rewriting of family laws, but urged changes in the existing ones so that a new Family Code matched modern reality.
The amendments will include a law protecting children against unwanted information. Mizulina said that when the current Family Code was adopted in 1995 lawmakers could not foresee shifts in information, in particular the development of the internet. Nevertheless, she said, the virtual world must live by the law, just like the real world.
Other possible changes could include outlining priorities in favor of traditional families and traditional family values. These include the concepts that have been supporting the Russian nation for over a thousand years – the union between a man and a woman, several children in a family, families uniting several generations and the deep connection between these generations.
Mizulina emphasized that the current Family Code lacked a definition of the traditional family and this differed Russia from many foreign countries where such a definition existed. The lawmaker also noted that the traditional family is strongly connected with traditional religions and that a family with many children is considered a basic value and merit in the most popular religions in the Russian Federation - Orthodox Christianity, Islam and Judaism.
"One should not forget that we all descend from 70-years of atheism. Everyone understands what a Soviet family is. But a traditional family is a tribute to the previous stage of Russian history which had religious culture as a foundation of society," Mizulina told the Izvestia daily.The social demand for traditional family only appeared in Russia five years ago and though there is much public debate about the issue, she was sure that the demand for traditional religious values comes from the majority of citizens.
Other major issues are the inflated importance of the state social services and their priority over biological parents and the lack of equal protection for all sides, including children, in cases of divorce.
Yelena Mizulina also promised to address the issue in which cohabitation is often more attractive for young couples than marriage. For example, the money allowance to single mothers is currently five or six times higher than the state subsidies for families with many children and some people choose cohabitation for simple financial reasons.The lawmaker called such a situation "a sort of a crime against the family institution, but not in the legal, but rather in the historical sense."
Mizulina said a team of experts are preparing amendments to the family laws and this work will be finished this month. However, the lawmaker did not give any forecasts on when any new bills will be submitted to parliament.
You can share this story on social media: