Pedophilia not a 'sexual orientation' – Duma-proposed bill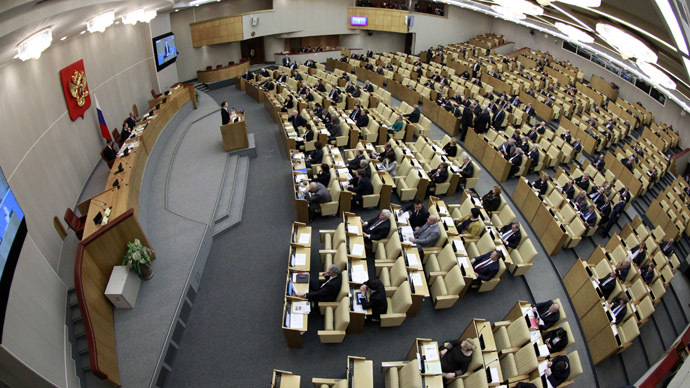 The Russian parliament is preparing a bill that would outlaw the classification of pedophilia as a sexual orientation and introduce punishment for propaganda of this 'disorder'.
The initiative was put forward this week by deputy head of the Duma committee for labor and social policies Elena Afanasyeva of the populist-nationalist party LDPR. MP Aleksandr Sidyakin of the majority United Russia party also threw his support behind the move.
The two sponsors told fellow lawmakers that in late October this year the American Psychiatric Association (APA) introduced an updated Diagnostic and Statistical Manual of Mental Disorders (DSM) in which those who are physically attracted to children - but do not let their desires inflict harm to themselves or others – are not classified as having a psychiatric condition.
If such people are harmful or dangerous, the condition is called 'pedophilia disorder' and the attitude of medics, legal specialists and law enforcers to them remains the same as it was to all pedophiles.
As some mass media called the changes in classification an attempt to rebrand pedophilia as a sexual orientation, with the possible further objective of legalizing it, Russian MPs decided to act preventively and introduce a legal ban on the justification of pedophilia.
"A whole myth will now emerge around the incident with the American manual. A lot of similar 'research' will soon appear, justifying pedophilia. We are going to introduce a legislative initiative that would ban the release of such papers in our country," Afanasyeva told Izvestia.
Sidyakin added that he had repeatedly officially asked the consumer watchdog agency Rospotrebnadzor to block websites which promote pedophilia, but faced refusals every time. The agency had explained this to him by the fact that Russian law has no norms that would allow it to officially act against such propaganda, he noted.
The MPs added that though they had voiced the initiative the actual draft law would take some time to prepare. The new ban must be based on analysis of precedent and also not contradict or duplicate other Russian laws concerning pedophilia, the politicians said.
An official representative of the Russian Orthodox Church has praised the move as "normal human logic," adding that it proves the Russian community has not yet lost its spirituality.
In mid-September this year Sidyakin submitted a different anti-pedophile bill to the Duma, suggesting that people previously convicted of sex crimes against children be forever banned from entering the Russian Federation. This bill is currently being prepared for the first reading.

You can share this story on social media: