Lower House considers 50-year ban on convicted pedophiles entering Russia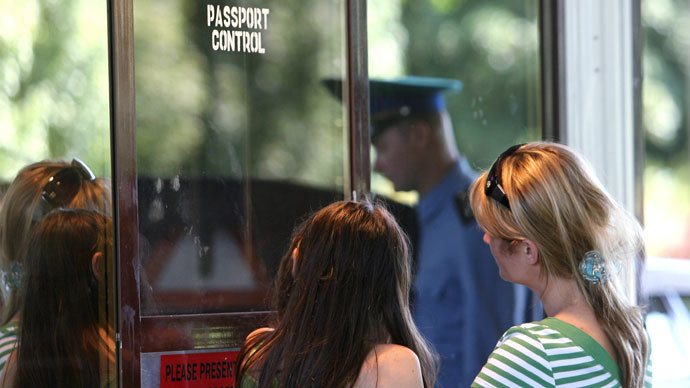 A Russian MP has suggested a 50-year visa ban for anyone convicted of pedophilia-related crimes, including those who make child pornography or involve the underage in this business.
State Duma deputy Aleksandr Sidyakin (United Russia) submitted a set of amendments to the Law on Entering and Exiting the Russian Federation that, according to the parliamentarian, would create a "migration barrier" against the spreading of sex tourism that involves children.
The bill proposes a ban on foreigners which would last 50 years from the date of conviction for pedophilia-related crimes. This also includes those involved in child pornography or anyone who is "implicating children into showing events of a pornographic character".
The current draft contains no details on how to establish the complicity of visa applicants and visitors in the crimes, but this could pose a problem as currently there is no single international database.
MP Sidyakin told the RIA Novosti news agency that his initiative has received support from the plenipotentiary for children's rights Pavel Astakhov.
Russia introduced the term pedophilia to the criminal code in 2012 when the parliament passed the presidential bill toughening the punishment for those who commit sex crimes against children. Previously, the younger the victim also led to stricter punishment, but there was no separate article in the code.
According to the new law people repeatedly convicted of sex crimes against children can be sentenced to life in prison. The same law also allows convicts to ask for chemical castration in exchange for softer punishment.
Various Russian politicians have suggested introducing the death penalty for pedophiles, but so far it has not yet come to such move. 
Public opinion suggests that such move would get serious support.
In a recent incident hundreds of people took to the streets in the remote Siberian region of Yakutia  demanding tougher punishment for several men suspected of raping a 4-year old girl. The protesters signed a petition seeking to introduce the death penalty for pedophiles and the mayor of the Yakutiya capital was among those who signed the document.
You can share this story on social media: