Prison service wants to bar foreign citizens from public control bodies
Published time: 27 May, 2014 09:39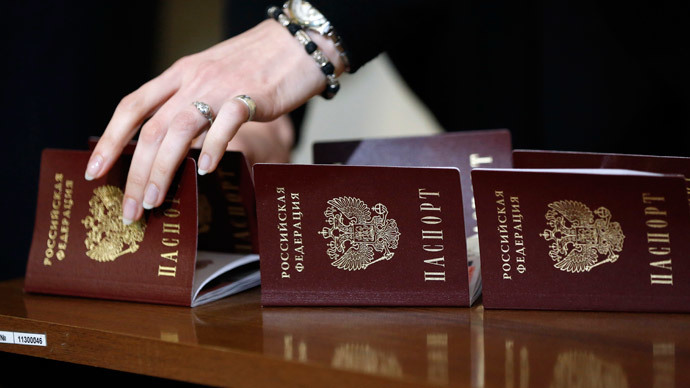 A leading official from Russia's prison agency has said that foreigners and rights activists with dual citizenship should not be allowed to work in penal institutions, because of the current political situation in the world.
Speaking at a Lower House roundtable, the first deputy director of the Federal Service for Execution of Punishment, Anatoly Rudyi, said that if many of the lawmakers or civil servants were against the restrictions, they could allow foreign activists to work in other places, but there was no need to "rock the boat" as far as the Russian prisons and penal colonies were concerned.
The head of the State Duma Committee for Public Organizations, MP Yaroslav Nilov (LDPR) said that Rudyi's position would be taken into consideration during the work on the new bill on the basics of public control, the Vedomosti daily reported on Tuesday.
The bill, drafted by the Russian President and approved in its first reading in April this year, allows inspections of various state bodies by public councils along with public chambers and special public watchdog commissions specifically for prisons and penal colonies.
However, Russian human rights activists hold that any NGO with three years of experience and specializing in human rights should also be included in the list.Vladimir Osechkin of the Gulagu.net online project told Vedomosti that the initiative to leave foreign citizens and holders of several citizenships outside the public control framework was violating the citizens' constitutional rights.He added that it was more logical to not allow people convicted of bribery or graft.
At the same time, the head of the Public Control Group for Moscow City and the head of the Officers of Russia NGO, Anton Tsvetkov, fully agreed with Rudyi and said that there was no place for foreign citizens in public control of the penal system."Those who want to represent public control must be citizens of our country instead of working for both sides," he added.
Another member of the Moscow Public Control, Zoya Svetova, said that the problem was non-existent as rights activists who work in penal colonies and prisons were all Russian citizens.The main problem was the negative attitude of law enforcers to any type of public control, the unwillingness to cooperate and the lack of dialogue, she added.