Medvedev orders civil service staff slashed by 10%
Published time: 14 May, 2014 09:27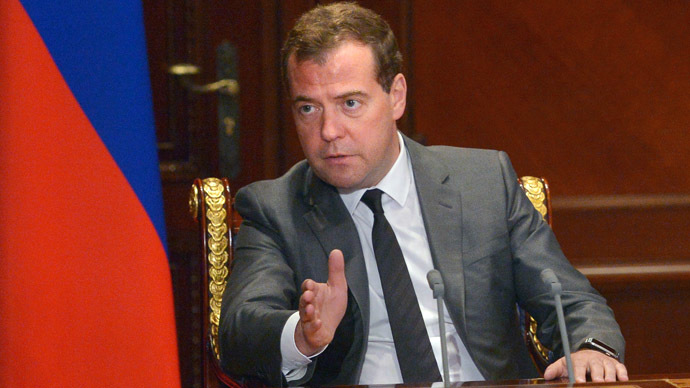 The Russian prime minister has ordered the Finance Ministry to prepare a plan to cut the number of civil servants in the country by 10 percent, noting that the earlier programs with the same goal had been implemented more slowly than expected.
The order was published on the government's official website on Wednesday along with Dmitry Medvedev's other orders. These were based on his report to the State Duma on the results of the ministries' work in 2013, presented on April 22. The detailed plan of personnel cuts must be prepared before July 1 this year.
The PM said in the April report that he had already urged a 20 percent reduction of civil servant numbers.
"This plan has been realized well in some regions and not so well in others. To be frank, often it happens slower than we expect," Medvedev told the MPs.
Commenting on Medvedev's latest order, Minister for Open Government Mikhail Abyzov noted that after the 10 percent cuts are completed it would be possible to again set the task of 20 percent reduction.
The minister suggested that to achieve these plans, state agencies should outsource some of their functions, for example social services. Another way of saving money was to reduce the number of auditors and inspectors.
Medvedev's program is quite moderate compared to initiatives of some senior legislators, including upper house chair Valentina Matviyenko. In late March, Matviyenko called for the Finance Ministry to solve the problem of inflated state apparatus "with a single slash" and fire half of all federal officials at all levels.
"Trust me, no one in the regions would notice if the number of federal officials was halved. No one needs them in such quantities," the top senator noted.
According to Russia's state statistics agency Rosstat, the total average number of civil servants nationally was about 1,550,000 people in 2013.