Taking the cake: Russian governor orders team to take 1 week off for birthdays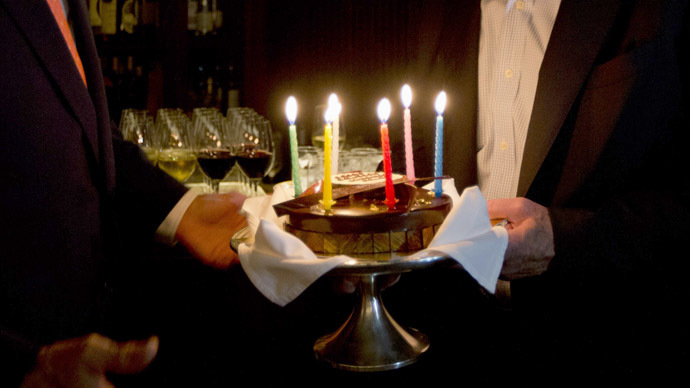 The governor of central Russia's Kaluga Region has officially instructed local civil servants to celebrate their birthdays during special one-week vacations, claiming the move would prevent "penny pinching" in state agencies.
Governor Anatoly Artamonov personally explained the new rules at a planning session of his administration, reports the regional edition of the mass circulation daily Komsomolskaya Pravda.
Every official in the Kaluga Region must now take a vacation starting at least one day ahead of his or her birthday and lasting for at least a week.
The governor offered little explanation for the move, only saying he considered going to work during the birthday week "penny-pinching," adding that the civil servants' behavior must be an example for other citizens. It is not clear what savings are to be derived from the measure.
Russian Labor Code orders employers to give their workers 28 days of paid vacation every year, but its dates are agreed individually between the parties. The law says nothing about birthdays or their celebration.
Governor Artamonov himself was born on May 5. The regional press service did not elaborate as to whether he was taking a vacation on this date, but it previously reported that the governor was resting at the end of the month, on May 22.
In August this year, Artamonov reportedly criticized several regional officials for taking a vacation to New Zealand. He then instructed his administration to include in working contracts the demand to spend at least two weeks of vacation in Russian sanatoria. The governor explained the move by the fact that managerial work requires strong health.