Putin orders governors to slash PR budgets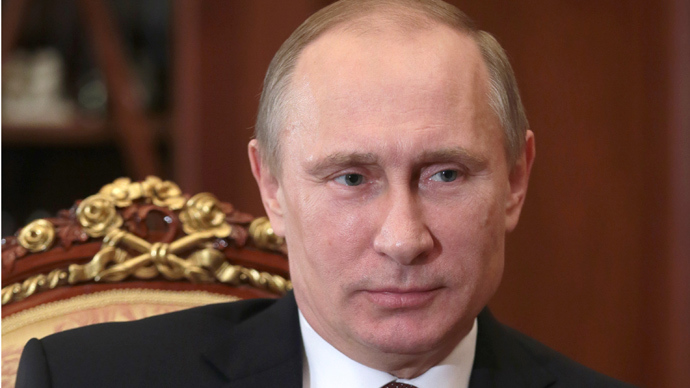 The Russian president has recommended officials 'optimize' the funds allocated for press coverage of their work after mass media uncovered unprecedented growth in such spending in regional budgets.
The presidential order to optimize PR budgets must be fulfilled before February 1, reads the document published on the official Kremlin website. The Finance Ministry was made responsible for overseeing the process.
Putin's order came after a whole series of controversies emerged a short time after a scandal in the central Russian Saratov Region. In December last year, the pro-Putin political movement United People's Front officially complained to the president that the governor of the remote Far East province of Sakhalin planned to spend 680 million rubles (over $20 million) of budget funds on "improving his image" in just three years.
Putin expressed surprise over the news, but the Sakhalin public servants quickly justified the move, explaining that the huge sum was to be spent on "improvement of the state governing system" as a whole and actual "reporting on the activities of state power bodies" only required 50 million rubles (about $1.5 million).
Still, after the United People's Front's move the problem has come to the attention of both the authorities - who are currently looking for any opportunity to cut expenditures in the face of a looming budget deficit - and the media.
The head of the presidential administration, Sergey Ivanov, has called for regional officials to stop "fooling the people" by reporting about all governors' actions and Prime Minister Dmitry Medvedev has urged greater independence for regional mass media, including the switch from budget financing to self-accounting.
Popular internet news site Slon.ru has published a research report made by an expert of the Fiscal Politics Center, who claimed that although the expenditures on mass media amounted to about 1 or 2 percent of the regional budgets, they continued to grow even when budgetary income began to decrease – sometimes several-fold, such as in the Sverdlovsk Region (264 percent growth in 2013 compared to 2012) and in the Astrakhan Region (528 percent).
Such a trend can be explained, at least in part, by the political reform of 2013 that reinstated direct elections for heads of federation subjects, who were previously appointed by the president and only required formal approval from regional legislatures.
Federal parliamentarians and top officials have claimed that the changes would give more legitimacy to regional leaders and also give the political system a new impetus for development.
The first nationwide election day under the new rules took place on September 8, 2013.
You can share this story on social media: