Putin has final say on governors' performance
Published time: 17 Jul, 2012 13:03
Edited time: 17 Jul, 2012 17:03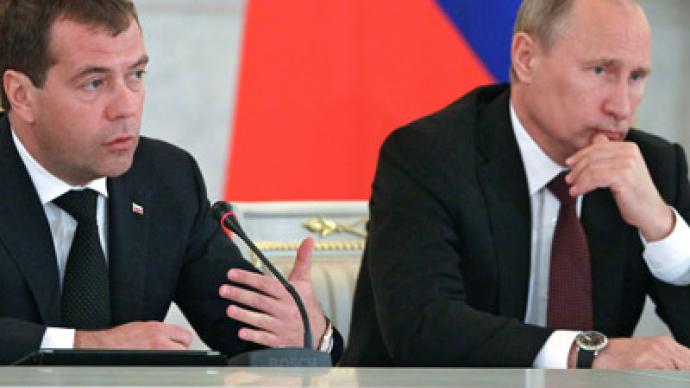 President Vladimir Putin says despite the return of direct gubernatorial elections, he has executive authority to replace officials who fail to make the grade.
Speaking before the State Council – the top presidential advisory body – Putin said a special working group has been created within the administration to oversee the working of governors, and a list of 11 requirements has already been signed into force.
"I recommend that you set up a similar working group within every regional administration in order to observe what is happening…concerning the objectives that were established," the Russian leader said.
Although governors are now elected, not appointed, the federal authorities and especially the President have the power to make the heads of the regions accountable.
"A new order of regional power has been introduced, but I think you all understand that the head of state has enough tools to solve any task, especially when it concerns those who cannot perform their duties," Putin said.
The new law on direct gubernatorial elections came into force on July 1 this year. It provides for a single voting day for all regions where the governors' terms come to an end before the end of the year, and another single voting day for regions where it happens in 2013.
According to the draft law, any Russian citizen over 30 can run for governor of a region, either as an independent candidate or a party nominee. Independent candidates would need to collect voter signatures in support of their candidacy from 0.5 to 2 per cent of the local population. The exact amount is to be determined by local authorities.
The first direct gubernatorial elections in Russia are scheduled to take place on October 14.