Most Russians believe Europe should send migrants home after war ends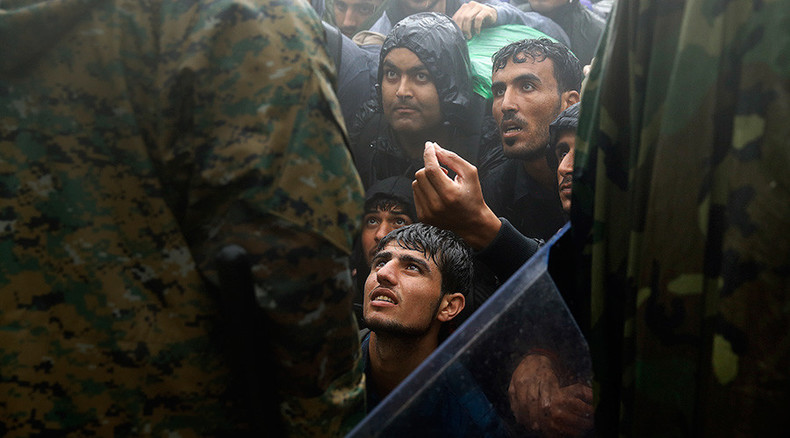 According to latest opinion polls, most Russians maintain European nations shouldn't reject migrants from the Middle East and Africa, but also that the refugees should go back home after the end of wars and terrorist attacks in their countries.
According to the All-Russian Center for Research of Public Opinion (VTSIOM) 60 percent of Russian citizens think that EU countries should grant asylum to migrants until the war in the Middle East is over. Seventy-one percent of respondents said they expect the Russian Federation to also open doors to people who flee the war and terrorism - 13 percent of them think that this scenario is inevitable.
Sixty percent of Russians think that European governments should provide refugees with lodging and allowances and pay for their return home after the end of war.
Only 9 percent of respondents believe migrants now arriving in Europe should be allowed to stay there forever. Fourteen percent say Europe should close its borders and stop accepting migrants no matter what.
A further 7 percent of Russians favor a compromise in which EU nations accept the migrants for a short time and then pay for their accommodation in other countries.
READ MORE: Russia ready to accept Syrian refugees - ombudsman
Just under a quarter of those polled answered that in their opinion it was unlikely that people fleeing from Islamic State (IS, formerly ISIS)-captured regions of Syria, Iraq and other countries would choose Russia as their final destination.

In comments with Izvestia daily the head of VTSIOM's Monitoring Department Oleg Chernozub called the position of an average Russian towards refugees "sober" and connected the answers with the respondents' fear of competition with newcomers, leading to more sympathy with populations of countries that host the migrants.
In early September, Russian ombudsman for children's rights, Pavel Astakhov, told reporters that the country could host a great number of refugees from Syria, just as it has accepted a record number of people who fled the war in Ukraine. "Our territory, our culture and our history - even our social situation - are actually capable of withstanding this," Astakhov said.
He also emphasized that refugees in Russia must not forever remain dependent from social programs, but must become responsible members of the society.
"Today we have a different category of refugees: they are not desperate, starving, poor and unemployed people. No, they are mostly people with average income who primarily seek peace. They need conditions for work and education and European governments must apply effort to this," Astakhov told journalists.
READ MORE: Russia accepted over 1mn Ukrainian refugees forced out of homes by Donbass war
Also in September, the head of the Federal Migration Service, Konstantin Romodanovsky, said Russia was ready to accept refugees from Syria on condition that they violate no laws. He added that authorities were studying asylum applications from Syrian citizens and rendered help to these people, but noted that "historically, European countries are more appropriate as refuge for Syrians than the Russian Federation."
LISTEN MORE: