Russia accepted over 1mn Ukrainian refugees forced out of homes by Donbass war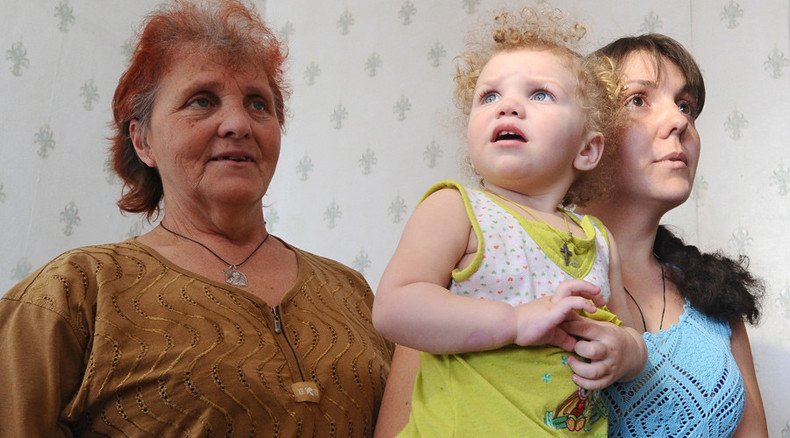 Over 1 million people have moved to Russia from southeast Ukraine since the beginning of the armed conflict and about 600,000 of them decided never to return home, the head of the Federal Migration Service says.
Konstantin Romodanovsky said in an interview with Interfax that about 114,000 of Ukrainian refugees took part in the government program of resettlement and received material aid and a short track in getting Russian citizenship.

Romodanovsky also said that the influx of refugees from Ukraine had led to improvement of Russians' attitudes towards migrants in general. According to a recent poll conducted by the independent Levada research center, 41 percent of Russians hold that the best way to tackle illegal migration was to help the refugees find jobs and receive legal status – twice as many as the 19 percent who gave the same answer just one year back.
READ MORE: Thousands of Ukrainian citizens to sue Kiev regime over human rights violations – Russian activists
In the same interview, Romodanovsky said that his agency was actively fighting illegal migration and over the past 2.5 years they have managed to detain and send back about 1.5 million people who tried to get on the Russian territory by bypassing the rules.
In mid-June this year the UN High Commissioner for Refugees said that in 2014 the influx of Ukrainian citizens seeking refuge on Russian territory put the Russian Federation in first place in the world by number of asylum applications.
The UN confirmed that the military conflict in Ukraine's Donbass region was the main reason for the surge in asylum applications. Over 271,000 requests came from Ukrainian citizens, making 99 percent of the total number, the report reads. The report also stated that Russian authorities proved to be much more tolerant in their approach to Ukrainian applicants than their colleagues from Western countries.
Russia and Belarus fulfilled 90 percent of the asylum requests while nations such as the UK, France, Poland or Finland accepted no more than 10 percent of Ukrainian asylum seekers. The US, Canada and Germany proved to be more hospitable, fulfilling between 35 and 65 percent of requests, but these numbers are still far lower than the Russian figures, wrote the UN researchers.
READ MORE: Russia had world's highest number of asylum applications in 2014 – UN
The report also stated that in 2014 Ukraine surpassed the previous years' leader, Syria, by number of people who wanted to flee their homeland. About one-fifth of a total 1.47 million asylum requests was made by Ukrainians and 94 percent of these requests were made in Russia.
You can share this story on social media: