Russia ready to accept Syrian refugees - ombudsman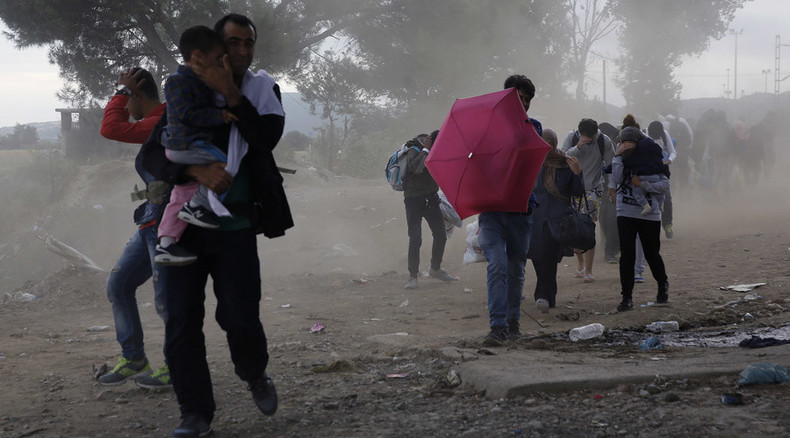 The Russian Federation can host a great number of refugees from Syria, just as it has accepted a record number of people who fled the war in Ukraine, claims the presidential advocate for children's rights, Pavel Astakhov.
"Our territory, our culture and our history, even our social situation are actually capable of withstanding this," the ombudsman told the RSN radio when asked if Russia could open the doors for refugees from Syria.
"After the beginning of the Donbass conflict we were ready to accept all Ukrainian orphans and there were about 90,500 of them at that moment," Astakhov added. "We were ready to accept them all, we have resources and potential for this."
The official also emphasized that refugees in Russia must not forever remain dependent from social programs, but must become responsible members of the society.
"Today we have a different category of refugees, they are not desperate, starving, poor and unemployed people. No, they are mostly people with average income who primarily seek peace. They need conditions for work and education and European governments must apply effort to this," Astakhov told journalists. "We also could carry out such program or render help if there is a desire for this," he added.
READ MORE: Russia accepted over 1mn Ukrainian refugees forced out of homes by Donbass war
The head of the Federal Migration Service, Konstantin Romodanovsky, told TASS on Wednesday that Russia is ready to accept refugees from Syria on condition that they violate no laws.
He added that Russian authorities were studying asylum applications from Syrian citizens and rendered help to these people, but noted that "historically European countries are more appropriate as refuge for Syrians than the Russian Federation."
According to Romodanovsky, 182 Syrian citizens used Russia as a transit zone when they traveled to Europe in 2015. "They observed all the rules and we have no claims against these people," he noted.
LISTEN MORE:
According to UN reports the number of refugees who moved to Europe from Syria in 2015 reached over 366,000 and specialists forecast that by the end of 2016 the total number of migrants from the Middle East and Africa in Europe can reach 850,000.
READ MORE: 'West creates refugees by destroying Islamic nations' – Chechen leader
In late August, the head of Russia's Federal Migration Service told reporters that over 1 million people arrived to the country from southeast Ukraine since the beginning of the armed conflict and about 600,000 of them decided never to return home. Of this number 114,000 took part in the government program of resettlement and received material aid and a short track in getting Russian citizenship.
In mid-June this year the UN High Commissioner for Refugees said that in 2014 the influx of Ukrainian citizens seeking refuge on Russian territory put the Russian Federation in first place in the world by number of asylum applications.
The report also stated that in 2014 Ukraine surpassed the previous years' leader, Syria, by number of people who wanted to flee their homeland.
You can share this story on social media: