'Incoherence, inconsistency, opacity': Report reveals UK blunders in Iraq and Afghanistan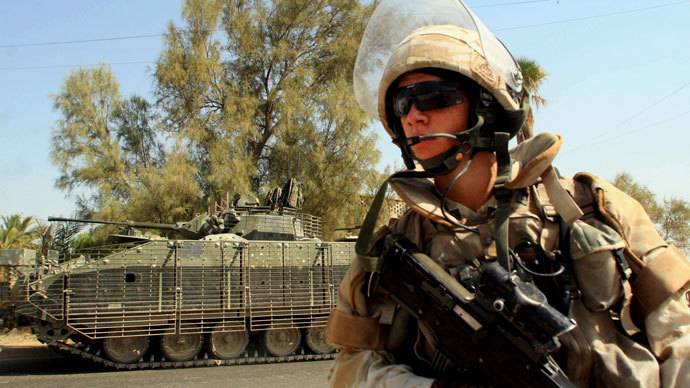 A new report by one of the world's most authoritative think tanks shows the foolhardiness and indecision that plagued UK civilian and military leaders, as they plunged the country into the Afghanistan conflict, and most disastrously entered Iraq.
"Britain seems to have suffered a wider failure of the government system, with politicians, senior military officers and civil servants all playing their part," wrote James de Waal for Chatham House, in a report examining British political-military relations between 2001 and 2010, through the conflicts in Afghanistan and Iraq.

Basing data on formal inquiries done by the government itself, de Waal concludes that while Prime Ministers Tony Blair and Gordon Brown may have had "good intentions," there were no clear lines of divisions of responsibility between politicians and generals. In the end any policy depended on "the right people" being in charge in a particular department, not any robust structure.
"There was no well-understood model for how ministers, senior military officers and civil servants should work together. All interpreted their roles in different ways, with effectiveness depending on the quality of individuals and the personal relationships between them," claims de Waal.
In turn, all sides were more often worried about how their actions would play with the media, than with carrying out effective actions, as a "breakdown of trust" occurred between them.
"Politicians and civil servants did not wish to be accused of interfering with military planning, and so did little to ensure that military action supported political aims. They were also apprehensive of the close relationship between the armed forces and the media, and were therefore reluctant to challenge military opinion," writes the author.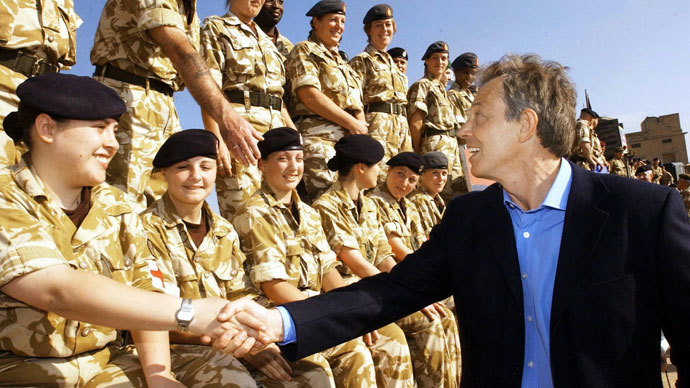 "For their part, some senior officers showed little appreciation of the political impact of military action."
The "ad hoc" policy was in evidence from before the invasion in 2003, when the author says politicians rejected expert advice and thin evidence of Saddam Hussein's  weapons of mass destruction, because they feared a backlash from the patriotic newspapers (who trumpeted the easy victory of the first Gulf War) and the "lobbying" army chiefs.
"Britain decided to make a ground force contribution to the invasion of Iraq, with implicit responsibility for post-war security in that country's southern provinces, primarily because politicians feared they would have problems with the British army if it was left out, and that these problems would find their way into the media."
On the other hand, military leaders apparently did not consult politicians when moving into the north of Helmand in Afghanistan in 2006, "radically changing" the nature of the war.
This was not a one-off.
"In 2009, Downing Street was not convinced of the military need to send reinforcements to Afghanistan, but agreed to do so because it wanted to prevent hostile press briefings by the military."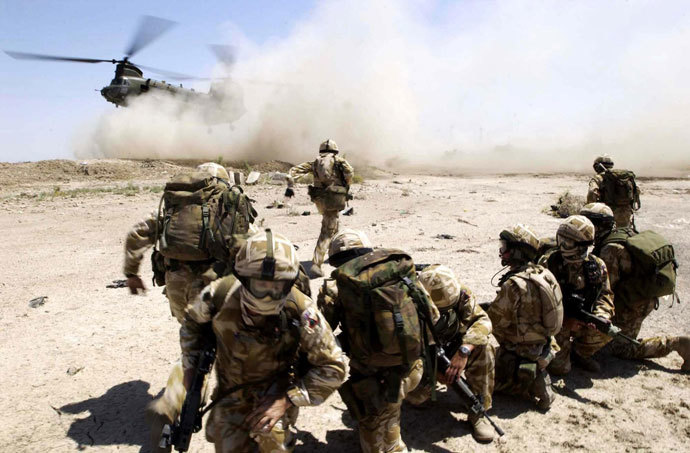 In the end, 179 UK soldiers died in Iraq between 2003 and 2009, and thousands more were wounded. 446 have died in Afghanistan, where the UK still retains a force.
"Although in theory the British model could be flexible and fast-acting, it brought incoherence, inconsistency and opacity," sums up the report. "Instead, the government should make its decision-making process on the use of force subject to a formal code, approved by parliament."
You can share this story on social media: