UK may divert billions in foreign aid to military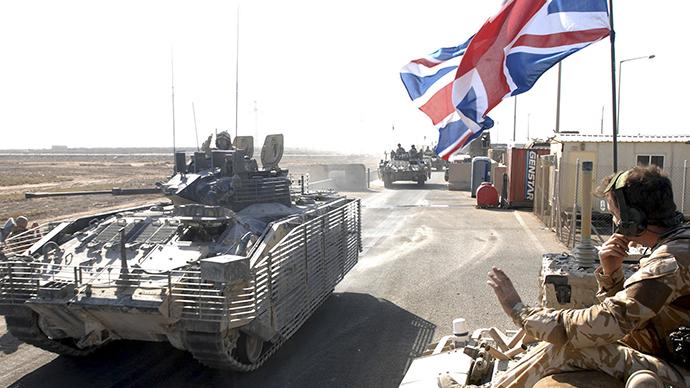 David Cameron announced on Wednesday that he was 'very open' to the idea of channeling billions of pounds from the UK's foreign aid budget in to military defense and 'peacekeeping' operations, in an attempt to avoid further defense cuts.
Money previously intended for overseas development and aid could be diverted into military operations deemed 'peacekeeping' by the British government. Funds from the Department for International Development (DFID) may be poured into the Ministry of Defense if the British PM has his way, and the idea is gaining momentum with the ruling party.

Cameron stated his interest in using foreign aid money for security purposes while reminding reporters that the department for international development already works closely with both the Foreign and Defense Ministries.

When the idea was broached on his visit to India, the PM replied, "Can we do more, can we build on this approach? I am very open to ideas like that. We also have our national security responsibilities for mending conflict states and helping with development around the world."

Of the 46.3 billion pounds the UK spends on defense, 33.5 billion goes to the military, but in comparison, a mere 7 billion goes on foreign economic aid, according to 2013 statistics published on a UK public spending website.  

Now, the given figure stands at 10 billion pounds, causing great unease amongst his Conservative MPs. Defense spending has fallen concurrently.

The decision to increase the DFID budget to 12 billion pounds by the next election has faced great criticism from UK taxpayers, who have seen cuts to a number of domestic services, such as health and social care. Further public service cuts of 10 billion pounds are expected, with 500-700 million pounds being sliced from defense.

The DFID money would be used in three areas – security, demobilization and peacekeeping, according to Number 10 Downing Street, which also stated the funds would not be used for combat operations or spent on weapons. However, the diversion of funds would free up other financial resources to be spent on equipment.

Cameron said he was eager to use the funds in countries emerging from conflict situations, in the style of the 'Conflict Pool' – a system partially funded by the Ministry of Defense, DFID and the Foreign and Commonwealth Office. It helped to fund support for Syrian and Libyan rebels.

Britain currently has thousands of troops stationed in Afghanistan, constituting part of the force the UK government deems to be 'peacekeeping'. However, it may not be permitted to use funds for Afghanistan as British troops will be training Afghan forces to participate in combat operations.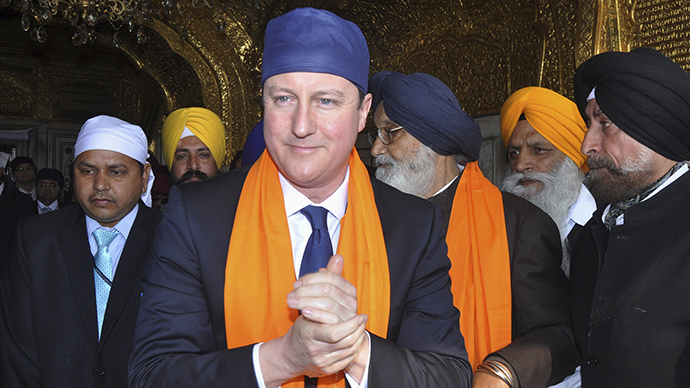 More harm than good?

The effectiveness of international aid abroad has been thrown into question by the author of a book on foreign aid, Linda Polman, who has suggested that the popular practice of offering humanitarian aid may contribute to a conflict situation. She points out that international assistance may prolong war, promoting corrupt governments and contributing to a culture of dependency.

Aid organizations "are businesses in a market of supply and demand dressed up as Mother Teresa, but that's not the way we see them," she writes.  

Since the end of its civil war in 2002, Sierra Leone has received more than 100 million pounds in aid from Britain, according to BBC Radio 4's Today program. Its child mortality rates are still astonishingly high, and locals lack access to healthcare.

An aid watchdog released a document on Thursday about DFID's recent activities in Darfur.

"Continued emergency support has created dependency," concluded the Independent Commission for Aid Impact report.

The agency has been pursuing  a water, sanitation and hygiene program, yet access to improved sanitation stood at only 26 per cent in 2012 (44 per cent in urban areas and only 14 per cent in rural areas).

The move to start diverting the funds wouldn't be until after the 2015 general election, when the chancellor, George Osborne, would outline a new government spending review. However, this course of action would be dependent on a Conservative win in the next poll.

Britain's gross government debt was 89 per cent of GDP in 2012, up from 44 per cent in 2007, according to the International Monetary Fund's World Economic Outlook database.

The decision to go ahead with the move would lead to questions about which aid projects would be cut to pay for security operations.

Max Lawson, head of policy at major UK-based charity Oxfam, has spoken out against the move, telling the Today program that Britain's aid money should go to "schools, not soldiers."

Oxfam UK has a three-year Program Partnership Agreement with DFID, undertaking conflict, security, and humanitarian aid-related work.

You can share this story on social media: