UN report: Syrian govt forces, rebels committed war crimes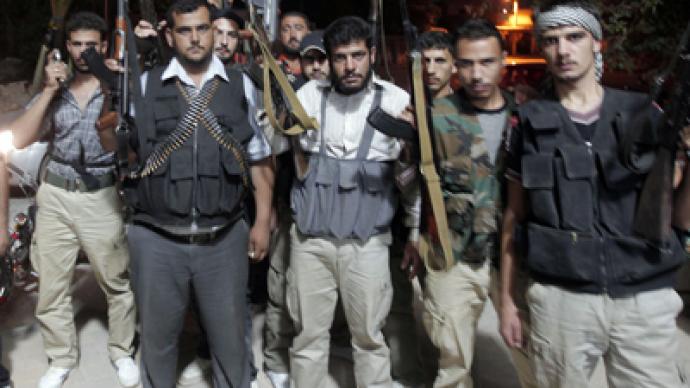 Syrian government forces and its Shabbiha militia allies have committed war crimes and other crimes against humanity, UN human rights investigators said.
The UN panel also found that rebel fighters had also carried out war crimes, including killings and torture, though they "did not reach the gravity, frequency and scale" of the crimes committed by government forces.The panel indicted government forces and Shabbiha militia fighters loyal to Syrian President Bashar al-Assad for killing more 108 civilians, nearly half of them children, in the village of Houla this past May.The investigators, appointed by the UN's 47-member Human Rights Council, said that the highest echelons of the Syrian government and army were complicit in murder, extrajudicial killing, sexual violence and indiscriminate attacks.They have called on UN Secretary-General Ban Ki-moon to forward the findings to the Security Council so that appropriate action may be taken. The panel also said a list of those individuals and military units directly responsible for human rights violations would be updated and sent to the UN rights chief next month, Reuters says.The 102-page report spanned a six-month period, from February to July, and complied over 1,000 interviews in the field, as well as in Geneva."More brutal tactics" were being employed by both sides as the Syrian conflict has devolved into an all-out civil war, the panel said.Some 17,000 people have been killed since the uprising against President al-Assad began in March 2011, the UN says. After arriving in the Syrian capital of Damascus on Tuesday, UN Undersecretary-General for Humanitarian Affairs and Emergency Relief Coordinator Valerie Amos called on both sides to respect international humanitarian law.
Lavrov says Syria solution 'simple'
Russian Foreign Minister Sergei Lavrov stressed on Wednesday that the only tenable solutions to the Syrian crisis were those which respected the principles of the UN Charter and Syria's territorial integrity.He added that solution to the Syrian crisis would be "simple," if only foreign actors would commit to the principle of non-interference."All the players have to push on both sides in Syria; they should do so to stop inciting rebels to continue armed insurrection and make both rebels and the government implement the six-point plan and the Geneva communiqué," Russia's FM continued.Lavrov said the Syrian government had already confirmed its willingness to implement the plan if the opposition also agreed, though the latter had thus far failed to demonstrate that it was ready. He further stated that with all permanent UN member states, Arab nations and Turkey having opted to adopt the Geneva communiqué, they should do their utmost not to sabotage it."We will try to obtain a clear response from our partners if they are still willing to abide by what they signed in Geneva, and if yes, why they aren't taking concrete measures to implement this plan," he concluded.Lavrov added that despite criticism of Russia and China's decision to block UN draft resolutions on Syria, both states had used their veto power to defend the principles of the UN Charter.Lavrov's statement on Syria came during a visit to Minsk, where he met with his Belarusian counterpart to discuss security and economic cooperation between the two countries.
You can share this story on social media: