Saudi Arabia stamps feet at lack of US backing on Syria, Israel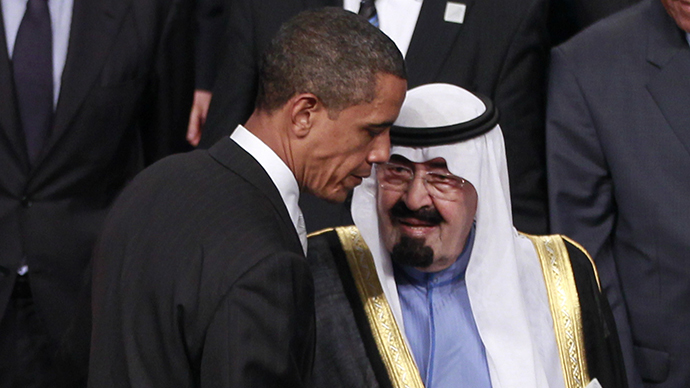 Members of the Saudi Arabian royal family are threatening to rethink the strategic partnership with the US following America's reluctance to back up Riyadh's plans for Iran and Syria. Washington is putting on a brave face, praising relations as normal.
Two influential members of the Royal House of Saud have spoken out on irregularities in the relations with country's major partner, the United States, reports Reuters.
Renowned Saudi foreign relations hawk and chief of intelligence Prince Bandar bin Sultan, while conducting a series of meetings with European diplomats, has accused Washington of failing to lend a hand in ousting Syrian President Bashar Assad, insufficient assistance in settling the Israeli-Palestinian conflict, flirting with the new Iranian president and not supporting Saudi intervention in Bahrain to crush an anti-government revolt in 2011, according to Reuters.
"Prince Bandar told diplomats that he plans to limit interaction with the US," an unnamed source close to Saudi policy told the agency, stressing that the shift from the US is promised to be a "major one" as Saudis find themselves too much dependent on Washington.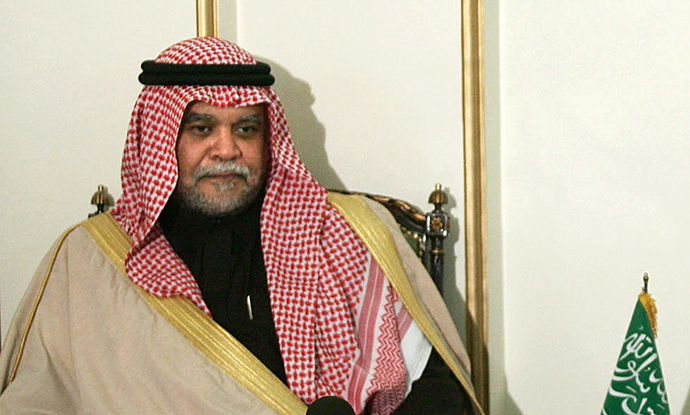 So far it has been unclear whether Prince Bandar bin Sultan was speaking from his name or Saudi King Abdullah himself had given a green light to confrontation with Washington.
Simultaneously in Washington, another senior member of Saudi royal family lashed out at the Obama administration for not taking decisive positions on matters important for the Kingdom.

Prince Turki al-Faisal, who headed Al Mukhabarat Al A'amah, Saudi Arabia's intelligence agency, for nearly quarter of a century and served a term as country's ambassador in the US, was unusually blunt.

Holding a speech to a speech to National Council on US-Arab Relations in Washington, Prince Turki openly criticized Barack Obama's "open arms approach" towards Iran, which might eventually end up with Washington and Tehran deal on Iranian nuclear program that would make Riyadh insecure.
Sunni Riyadh's long-standing opponent Iran that clearly demonstrates its interests throughout the region, supporting Shia communities and organizations in Bahrain, Iraq, Lebanon, Syria and Yemen remains Saudi Arabia major concern.
"We Saudis observe President Obama's efforts in this regard. The road ahead is arduous," Prince Turki said. "Whether [Iran's President Hassan] Rouhani will succeed in steering Iran toward sensible policies is already contested in Iran," he warned.
The diplomat also accused President Obama of using US-Russian deal to eliminate Assad's chemical weapons as a cause to avoid military action in Syria.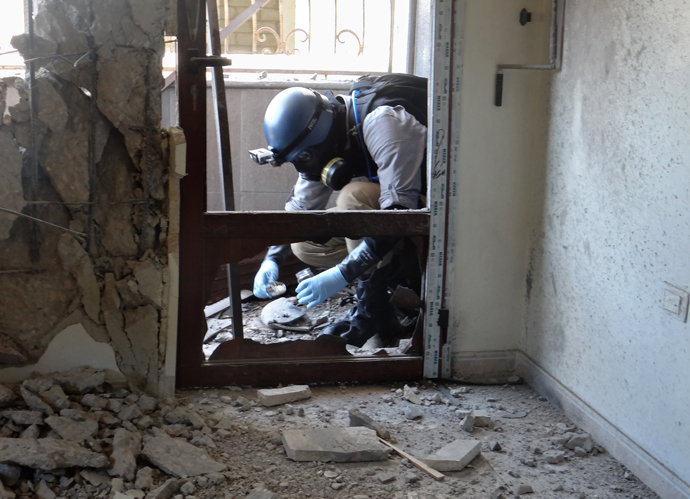 "The current charade of international control over Bashar [Assad]'s chemical arsenal would be funny if it were not so blatantly perfidious. And designed not only to give Mr. Obama an opportunity to back down, but also to help Assad to butcher his people," Prince Turki claimed.
Prince Turki reserved Saudi Arabia's right to take its own action in regard of the civil war in Syria and the Israeli-Palestinian conflict.
On Friday Saudi Arabia conducted an unprecedented demarche, declining temporary two-year membership in the UN Security Council.

Prince Turki explained Saudi rejection of taking a seat in the UNSC, saying that "there is nothing whimsical about the decision to forego membership of the Security Council. It is based on the ineffectual experience of that body."
The Obama administration insists the alliance with Saudi Arabia will go on despite all odds.

The Kingdom's decision not to take seat in the UNSC is its own will, said White House spokesman Jay Carney.

The US Secretary of State John Kerry announced that he has "great confidence that the United States and Saudi Arabia will continue to be the close and important friends and allies that we have been," and revealed that meeting with Saudi Foreign Minister Saud al-Faisal in Paris on Monday they discussed Riyadh's concerns.
US–Saudi Arabian relations have seen highs and lows since the Kingdom was declared in 1932. Just this month there has been 40th anniversary of 1973 Arab oil embargo imposed in return for the West supporting Israel in the Yom Kippur War against Egypt and Syria. In 2001 it turned out that most of the hijackers that participated in 9/11 terrorist attacks were Saudi nationals.
Yet the world's biggest oil exporter has always followed the US. Saudi Arabia's Central Bank foreign assets estimated $690 billion are reportedly denominated mostly in dollars and US Treasury bonds. Saudi Arabia has been primary buyer of American arms, signing record-high contracts.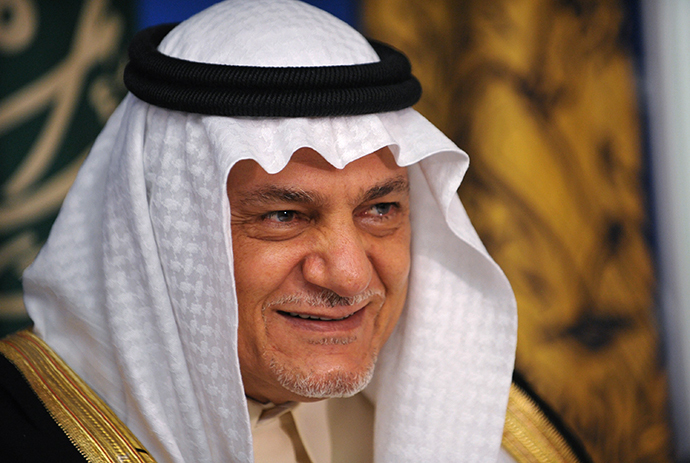 But this time Saudi Arabia must feel betrayed by its closest ally.
When, in July 2012, King Abdullah appointed Prince Bandar bin Sultan, a diplomat with 22 years of experience as Saudi ambassador to the US, director general of the Saudi Intelligence Agency, he clearly expected the appointee to use contacts in Washington to get things straight with a number of issues important for the Sunni Kingdom.
Riyadh needed to have Alawite Syrian President Bashar Assad, supported by Shia Iran, out of office, so Prince Bandar bin Sultan made huge effort investing Saudi Arabian dollars into Syrian rebels. Riyadh supported over 30 years of Iranian isolation and intended it to stay that way. Saudi Arabia also expected Washington to apply necessary pressure on Tel Aviv to finally solve Israeli-Palestinian conflict.
But one year later we see Syrian President Bashar Assad still in office, Israeli settlements on occupied Palestinian territories growing by day, Iran and the US making sensational steps towards each other after decades of fierce opposition and the US distancing itself from developments of the Arab Spring that poses a threat to all Persian Gulf monarchies.
Riyadh demonstrating its utmost discontent with latest developments in the Middle East potentially threatens to break the long-lasting status quo, both regionally and globally.
"All options are on the table now, and for sure there will be some impact," the same Saudi source told Reuters.

Saudi Arabia will be forced to adopt a balance between helping the Syrian opposition and not irking the US, on who the Saudi's depend for most of their weapons, Michael Maloof, a former Pentagon Official told RT.

"I think the Saudi's have telegraphed this position for quite sometime, ever since we failed to back Mubarak in Egypt, and they've taken their own independent course, at the same time the Saudi's are still going to have depend on the US for their arms shipments, which I think something like $6 billion were just purchased from the United States," he said.