Saudi Arabia sending anti-aircraft missiles to Syrian opposition - report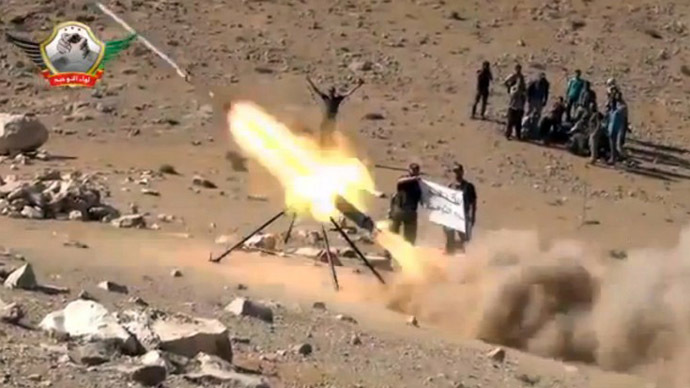 Saudi Arabia is said to be providing anti-aircraft missiles to Syria's insurgency, confirming that country's long-standing policy of supporting the ouster of president Bashar Assad.
According to a Gulf source cited by Reuters, the kingdom has been supplying shoulder-fired weapons "on a small scale" to the Free Syrian Army as of two months ago, though the country's foreign ministry would not confirm the claims.

Members of Saudi Arabia's ruling monarchy have been vocal of their support of Syria's rebellion, including Prince Turki bin Faisal, who recently told Der Spiegel that "the immediate downfall of the Bashar al-Assad regime" was the kingdom's "strategic aim" for Syria.

The same source that alleges the shipment of missiles to General Salim Idriss, considered Saudi Arabia's "point man" within the Syrian opposition, believes that recent gains made against the rebels in Qusair as a result of involvement by the Lebanese Shi'ite Hezbollah had alarmed the kingdom.

On Friday, Idriss told Reuters that his forces urgently needed heavier weapons in Aleppo to thwart a looming assault by forces loyal to the Assad government. Idriss further claimed that, if properly armed, his opposition forces could defeat Syria's army within six months.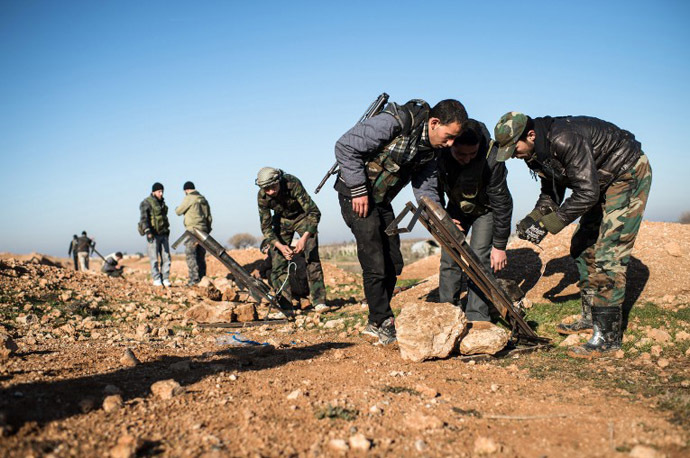 Observers noted that King Abdullah bin Abdulaziz Al Saud cut short his summer holiday in Morocco and returned to Saudi Arabia immediately following president Obama's announcement that the US would begin arming Syria's insurgency. It is believed that Saudi weapons supplies began to flow into Syria before the US announced a change of course - a policy Riyadh, a longtime American ally in the region, had been encouraging since the Syrian unrest began in earnest some two years ago.

Despite the recent announcement by Obama, recent polls show that a slight majority of the American public remains opposed to arming the Syrian opposition. A poll released Monday by the Pew Research Center showed 70 per cent said they are not in favor of "sending arms to anti-government groups in Syria," an increase from 65 per cent in December and 63 per cent opposed in March 2012. Meanwhile, the number of those who favor providing military support dropped to 20 per cent in the most recent poll, down from 29 per cent in March of last year. 

There has also been increased rhetoric against the Syrian government from prominent Sunni religious figures in Saudi Arabia and elsewhere, says the Wall Street Journal. According to sources close to Saudi Arabia's king, he felt personally betrayed when President Assad rebuffed attempts made by him to encourage Syria to separate itself from Iran's Shiites and ally itself with the region's Sunni political movement.

Last week American officials confirmed that F-16 fighter jets and a Patriot missile defense battery that had been brought to Jordan for military exercises would now stay on in the country, prompting speculation that the US might deepen its involvement in Syria's civil war by enforcing a no-fly zone extending from Jordanian airspace into Syria.

In the days leading up to the US announcement of renewed military support for Syria's rebels, Saudi Arabia, France, Qatar and Britain were all said to be pushing for Washington to take decisive action against president Assad and support arming the rebel forces.