Israel and Saudi Arabia: Best frenemies forever?
While Iran has launched a "charm offensive" in an attempt to restore contacts with the West, Israel and Saudi Arabia, who don't have diplomatic relations, are rumored to be creating an alliance, which may well become the region's new "super power."
"The potential impact of such an unlikely union can't be overestimated," RT's Paula Slier reported from East Jerusalem. "Israel brings to the party excellent propaganda skills; Saudi Arabia – on the other hand – is able to tap into vast reservoirs of petrol dollars."

The Jewish state also has unparalleled influence over US foreign policy, which made sure its move towards Saudi Arabia wouldn't go unnoticed by the international community.  

"No doubt about it, rumors, reports about cooperation, secret meetings [between Israel and Saudi Arabia]  started to appear before second Lebanon War in 2006 when it became clear that Iran is to become a major player here, in our immediate region, but also in the Gulf," Eyal Zisser, Dean of Humanities at Tel-Aviv university, told RT.   

But the cooperation between Israel and Saudi Arabia may be hampered by the Arab state's support for the Palestinians both in Gaza and the West Bank.

Just recently the Saudis granted another $10 million to UNRWA, the United Nations Relief and Works Agency for Palestine Refugees in the Near East, which was preceded by a $200 million donation to Palestinian infrastructure projects.

The "ambiguity" of the Saudi policies is a likely obstacle to forming a firm alliance between the two states, Zisser believes.

"The result is that on the one hand you can see them cooperate with Israel when it comes to Iran, on the other hand they have close contacts with [Palestinian] Hamas. On the one hand they initiate the Arab Peace Initiative, on the other hand they support indirectly al-Qaeda," he explained.

There's no unity in Israel on whether closer ties with Saudi Arabia are needed with many wondering if the Jewish state is "shooting itself in a foot by forming an alliance with a country that supports its enemies," Slier reported.

But, despite their differences, Israel and Saudi Arabia share views on some of the most pressing regional issues as they both want regime change in Syria, with Saudi Arabia strongly backing the rebels; both see Iran as their main geopolitical rival and want to neutralize the Islamic state; and both stand united in their backing of the military government in Egypt, which has taken a strong stance against the Islamists.

Saudi Arabia has already signalled it is ready to go its own way if US policies continue to undermine the country's interests in the region. Since US politicians began cutting off aid to Egypt after Islamist president Mohamed Morsi was deposed, Saudi Arabia has given Egypt three times the US annual contribution – some $5 billion, to make up for losses elsewhere.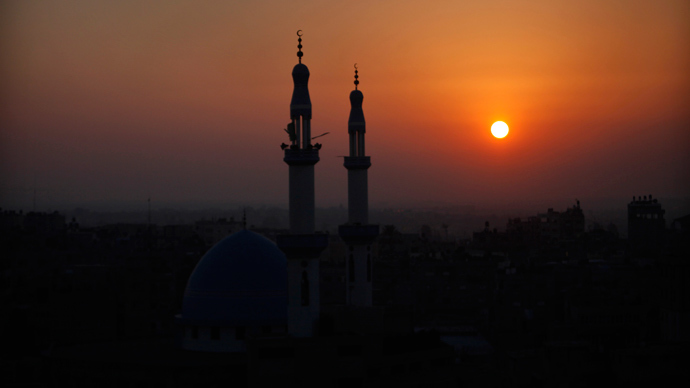 "Usually the Saudis will not make any decision against US advice or interests," said Mustafa Alani, an Iraqi analyst at the Gulf Research Centre in Jeddah, with close ties to the Saudi security establishment. "I think we're past this stage. If it isn't in our interests, we feel no necessity to bow to their wishes."

And last week, one associate of Israeli Prime Minister, Binyamin Netanyahu, leaked to the press that Israel is coordinating policies with Saudi and Gulf representatives to prevent the US from easing-up on Iran's nuclear program.

The leaders of the US and Iran talked on the phone late September for the first time in 30 years, Iran's new president, Hassan Rouhani, expressed willingness to restore relations with the West and resume negotiations over the country's controversial nuclear program.

Although the Obama administration can hardly be expected to strike any meaningful deal with Iran in the nearest future, both Israelis and Saudis are concerned any bargaining might be against their interests.  

"If America and Iran reach an understanding it may be at the cost of the Arab world and the Gulf States, particularly Saudi Arabia," said Abdullah al-Askar, chairman of the foreign affairs committee in Saudi Arabia's advisory parliament, the Shoura Council.

In dealing with Iranian issue, Israel's citizens are "prepared for any possible scenario," hawkish Prime Minister Netanyahu said recently. "And Israel's citizens should also know that our enemies have very good reasons not to test our power and not to test our might," he added, indicating readiness for unilateral actions.

Although both Israel and Saudi Arabia are historically known as great American allies and neither of them is picking an open fight with big brother, their union may make it more difficult for Washington to exert its influence on the region, investigative journalist Robert Parry told RT.

"It raises the question of whether this very significant, although unlikely or really unusual odd couple relationship between Saudi Arabia and Israel might create a new super power in the Middle East," he wondered.

Parry shares the view that the combination of Israeli political technologies and the Jewish lobby in Washington with the Saudi money could bring "significant" results.   

"The US might find it problematic as both Saudi Arabia and Israel are American allies, if the two of them were to collaborate more formally on some of these issues like Syria, Iran or Egypt that could put the US in a position of not being able to work its will with quite the freedom that it has in the past," he said.

You can share this story on social media: