More pluses with RT: now on Google+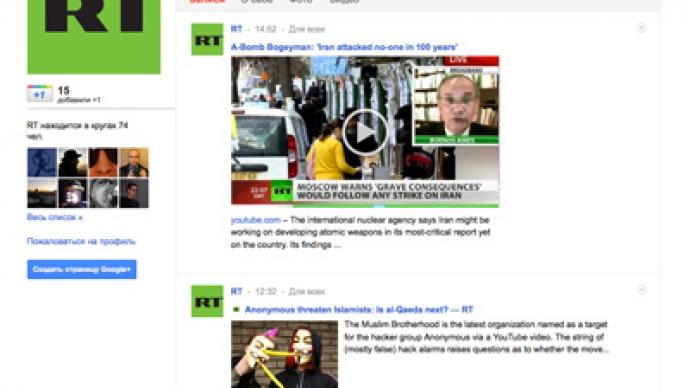 RT readers are now welcome to join us on Google+ social network. Add RT to your circles and follow the best stories from our website with the latest updates, dramatic videos, thorough analysis and much more.
­Google+ (Google Plus), a social networking and identity service operated by Google Inc., was opened to adults over the age of 18 on September  20, 2011.
RT is also on Facebook, Twitter and Youtube.