RT's ad campaign lands multiple Promax/BDA World Gold Awards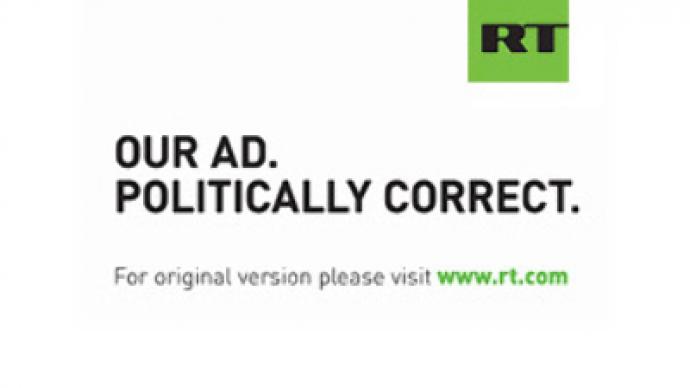 RT's advertisements have won three gold and one bronze at the Promax/BDA World Gold Awards of 2010. The most prestigious award in television design and marketing was presented in Los Angeles on June 24.
Two posters from RT's controversial Question More campaign got the Out-Of-Home Print and Poster Gold Award.
They were chosen ahead of the likes of NBC Universal, MTV Networks, Fox and Discovery.
Made by McCann Erickson, the Question More campaign was launched in British and US newspapers and billboards in December 2009. It received wide attention in Western media and blogs after major US airports refused to display it.
In January, it was named Ad of the Month at the British Awards for National Newspaper Advertising (the ANNAs).
A third Gold Award for Image Promotion went out to Prime Time Russia's promotional video, while RT Spanish News bumper took the Bronze Television/Video Presentation: News Award.
Promax/BDA is recognized as the industry standard for excellence in television marketing, advertisement and design. The contest is run annually among the works submitted by the world's leading TV channels.
RT had previously picked up another Gold Award at the Promax/BDA in 2008.
You can share this story on social media: