Kerry says US will defend S. Korea and itself, as N. Korea threatens nuke facility restart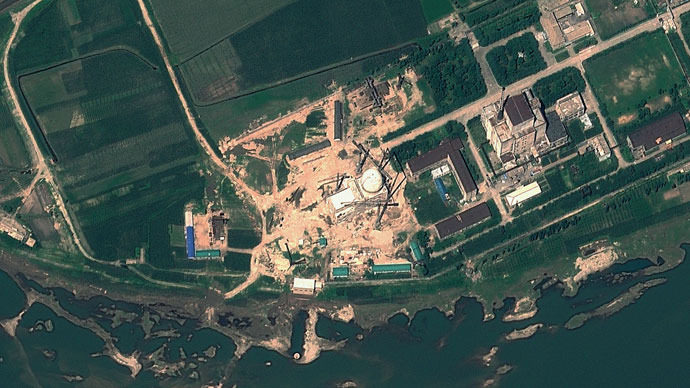 US Secretary of State John Kerry, in his meeting with South Korea's foreign minster, has pledged American commitment to defending the country against its northern neighbor, as Pyongyang threatens to open up all its nuclear facilities.
Kerry has called Pyongyang's rhetoric of the past few days "unacceptable", adding that the US was "perfectly clear" on its promise to defend itself and South Korea.
"We've heard an extraordinary amount of unacceptable rhetoric from the North Korean government in the past few days...the US will protect ourselves and our treaty partner ally, the Republic of Korea,"  he said at a press conference after the meeting with Yun Byuang Se, South Korea's foreign minister, in Washington. The two discussed the threat of war with Pyongyang. 
Yongbyon is North Korea's main nuclear reactor, which was shut down in 2007 over the disarmament-for-aid deal.
The agreement was later stalled, and the KNCA news agency reported the country's top officials as saying that the measure will boost North Korea's nuclear forces "in quality and quantity."
Work will begin "without delay'" to restart the facilities, which include a uranium enrichment plant and a graphite-rod reactor.
Over the weekend, North Korean leader Kim Jong-un called nuclear weapons development a top priority. 
The Democratic People's Republic of Korea (DPRK) declared a 'state of war' with its southern neighbor, threatening pre-emptive attacks in case of any provocations, either from Seoul or Washington. 
Nevertheless, despite numerous threats of attacks over the last week, Pyongyang did little to translate its war rhetoric into action.
However, the US and South Korea were quick to react. On Monday, Seoul changed its rules of engagement ordering its military forces to immediately respond to provocations from the DPRK. 
Meanwhile, the US sent a destroyer into Korean coastal waters, following the deployment of F-22 stealth fighters.
United Nations Secretary-General Ban Ki-moon has issued a statement Tuesday urging dialogue otherwise "this situation, made worse by the lack of communication, could lead down a path that nobody should want to follow."

"Nuclear threats are not a game. Aggressive rhetoric and military posturing only result in counter-actions, and fuel fear and instability," United Nations Secretary-General said. "I am convinced that nobody intends to attack (North Korea) because of disagreements about its political system or foreign policy," he added.

He also called on North Korean authorities to accept resolutions from the UNSC.
Seoul-based correspondent Joseph Kim says the US pursues its own interests when getting more involved in the conflict. It "continuously monitor[s] and gain[s] more influence in the region."
"They are technically trying to get back to East Asia to be able to counter China and its growing power in terms of the economy. And why not use North Korea?" Kim told RT.
As for the means the US chooses to achieve its ends, there are questions remaining as to the efficacy. Investigative journalist Tim Shorrock believes that North Korea's actions are being misconstrued and that the American response to them is unbalanced and achieves the opposite result: "North Korea does not want to commit suicide. I believe [it] is doing all this so it can get to a point where it can negotiate some kind of peace agreement with the United States", he said. "They look up and they see these B-2 bombers and that's an absolute reminder of danger of war with the United States, but it also gives the monolithic authoritarian state the [opportunity] to show to the North Korean people that indeed there is a threat. So, by escalating it to this point, the United States is playing right into Kim Jong-un's hands."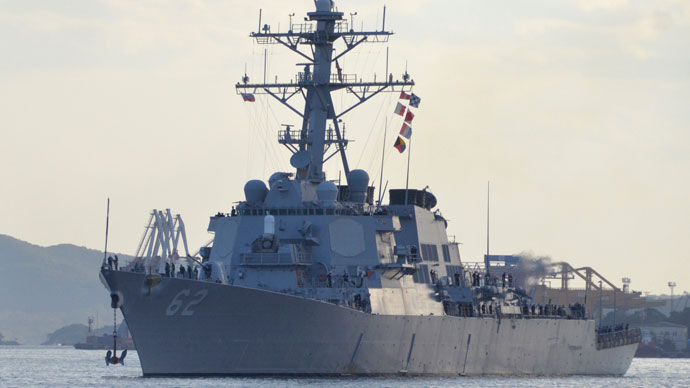 'War of nerves shouldn't turn into real one' – Russian Foreign Ministry
The Russian Foreign Ministry has commented on the move, urging the sides in the conflict to find a peaceful solution to the crisis and pointing out that "the conflict between North and South Korea shouldn't be misused."
"Most importantly, this war of nerves shouldn't turn into a real one," said Grigory Logvinov, head of Russian delegation at six-party talks over North Korea nuclear issue.
"It's time to stop any rhetoric, to refrain from all action which causes tensions to rise," he said.
Finally, the ministry believes that there is still a chance the negotiations on the Korean nuclear program will resume.
You can share this story on social media: