'He came to shoot before dying': What made Moscow teen go on school shooting spree?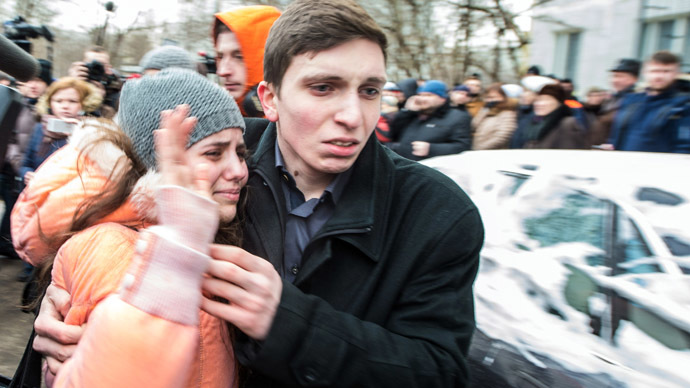 Moscow high-school senior Sergey Gordeev shocked the whole of Russia on Monday by carrying out the country's first-ever American-style school shooting. Investigators are looking into the shooter's motives as fresh details emerge from witnesses.
Read RT's story on Moscow school shooting
Gordeev, who took his classmates hostage and killed a teacher and a policeman, could have been one of the best students in his class who was stressed out over marks for his schoolwork, investigators say.
He has now been detained and questioned by psychiatrists and the police, with investigators also examining the contents of his computer in an effort to find out what prompted him to go on his rampage – unprecedented for a Russian high school.
He was a "straight-A student and most probably he had some kind of emotional breakdown," said Vladimir Markin, the spokesman for Russia's Investigative Committee. "What happened, what motives were behind it, are all matters for investigation."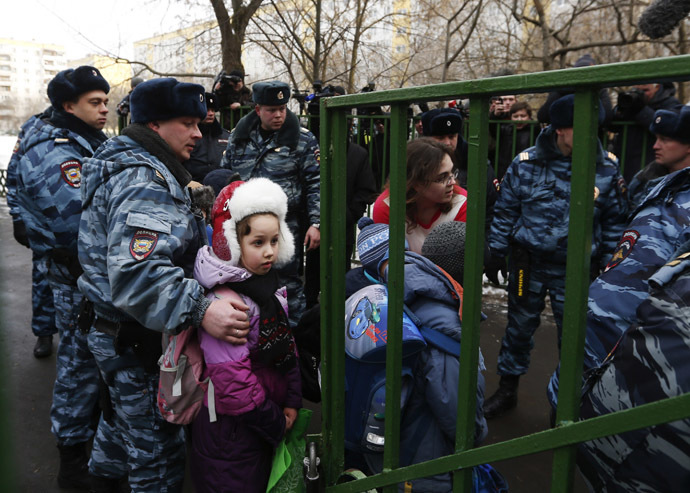 Gordeev's classmates, who were his hostages earlier in the day, later recalled that he came into the classroom wearing a long women's fur coat, and immediately shot 29-year-old geography teacher Andrey Kirillov.
"He started to tell us how he came to this, he said he wanted to know if there was life after death, and came to shoot before dying," Roman, Gordeev's classmate, told LifeNews.
"You could see it in his eyes that he was scared," another classmate, Lusya, said.
According to some eyewitnesses, Gordeev carried out at least one of his two killings quite cold-bloodedly.
"He shot the teacher in the stomach, checked whether he was alive, and then carried out a control shot to his head," a classmate told LifeNews.
For five years until September, Kirillov, the geography teacher, was Gordeev's homeroom teacher.
"I really liked him as a teacher," the father of a boy from Kirillov's current homeroom class told Komsomolskaya Pravda newspaper. "He loved his work and he was always so calm."
Other teachers in the school described Kirillov as a family man, devoted to his wife and 4-year-old child, who really enjoyed his teaching and never minded covering for colleagues when they were sick.
Students also described the geography teacher as a kind man.
"The teacher was a nice person, he got along well with students," a classmate of Gordeev's told LifeNews.
The other victim of the shooting, 38-year-old policeman Sergey Bushuyev, died of blood loss at the spot.He was among the first policemen who arrived at the scene. Gordeev fired at him when he opened the door of the classroom just a crack, a source in the law enforcement agencies told LifeNews. According to the source, the student shot from a distance of about 2 1/2 meters and, since Bushuyev wore a bulletproof vest, aimed at non-protected parts of the policeman's body.
Another policeman, Vladimir Krokhin, 29, was wounded in his right shoulder as he tried to remove his injured colleague from the area. Currently he is in hospital in serious condition.
Bushuyev and Krokhin will be nominated for state awards, Interior Minister Vladimir Kolokoltsev said.
Shooter's father helped detain his son
The father of the 15-year-old shooter tried to persuade his son to surrender to police for 45 minutes, according to Moscow police chief Anatoly Yakunin.
He said that police talked to his father and asked him join in the negotiations with Gordeev. "He called him on the phone and asked to release the students," Yakunin told journalists.
The call lasted for about 15 minutes, after which the man, dressed in a bulletproof vest, and entered the classroom where his son was holding hostages.
Further talks between the two lasted for about a half-hour, following which Sergey Gordeev let the hostages free. When only the son and father remained inside, the special task force stormed the classroom and detained the teenager, the Moscow police chief said.
Russia's Investigative Committee, the country's main investigative authority, said it had opened a criminal case into hostage-taking, murder and endangering the lives of law enforcement officers.
Under the Penal Code (Article 88), Gordeev may face up to 10 years in a juvenile correction facility.
'He has hardly ever spoken to anyone'
One possible motive for the shootings circulating in Russian social media suggests that Gordeev was frustrated with the teacher, as he gave him lower-than-expected marks. Gordeev was reportedly expected to graduate from school with honors, which is only possible if a student has straight A-grades in his graduation certificate.
Gordeev, while apparently an ambitious student, was not especially popular, classmates said.
"He hardly ever spoken to anyone," former classmate Anton Kiro said. "He did not make friends easily. We never even met him outside school."
No one seems to have expected the quiet boy to lose his temper, however, and to go on a shooting spree.
"[Gordeev's] classmates and his class supervisor all say that he had no conflicts neither with other students or with the teachers, and there has not been any strained situation," Education Minister Dmitry Livanov said after arriving at the scene of the shooting.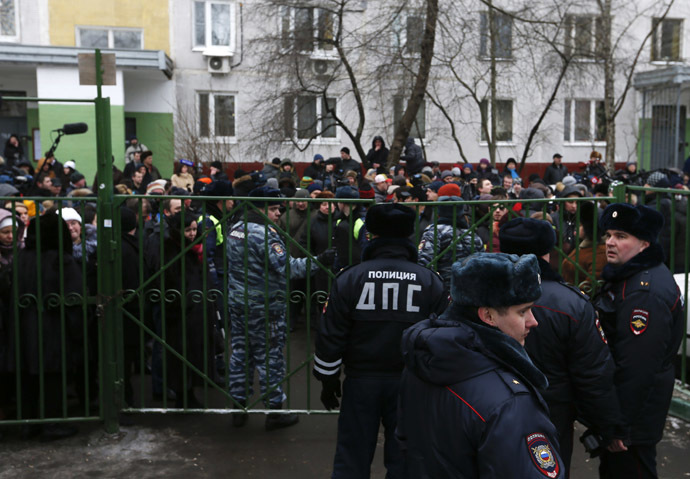 The teenager's neighbors reportedly said he comes from a "very good" family, where there have never been any conflicts.
Gordeev is said to have practiced unarmed combat for a year before the attack at the school.
The boy's father reportedly served in the military and taught his son to shoot. The rifle and the hunting gun, with which the teenager came to school, are thought to belong to his father.
Not much is known about Gordeev apart from what is presumed to be his account on Russia's most popular social networking site, VKontakte (In Touch), as it only has one video publicly available. It's titled: "The fastest shooter in the world Bob Munden."
You can share this story on social media: