Manage your afterlife: Google lets users set up fate of account in case of death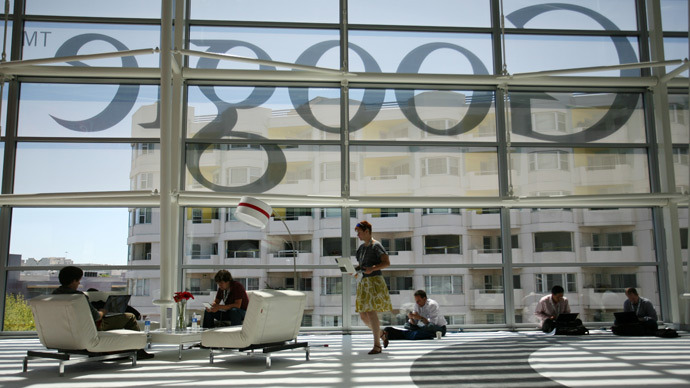 Internet giant Google is letting its users decide what happens to their accounts when they become "inactive." One can simply have it deleted, or shared with "trusted contacts," and options include sending your friends a message from beyond the grave.
"Whatever the reason, we give you the option of deciding what happens to your data," Google said in a new settings section delicately dubbed "inactive account manager."
This effectively offers an option of setting up an online "will" for all their digital data stored on Google.
Having admitted the feature doesn't have "a great name," the company decided that an additional disambiguation was appropriate.
"Not many of us like thinking about death – especially our own. But making plans for what happens after you're gone is really important for the people you leave behind. So today, we're launching a new feature that makes it easy to tell Google what you want done with your digital assets when you die or can no longer use your account," Google's product manager Andreas Tuerk wrote in a Public Policy Blog post.
From now on the users of Google services can specify a period of inactivity from three to twelve months, after which their account data will either be erased, or sent to selected people. The services covered range from a personal email box to a public blog page, and include Gmail, Google+, YouTube, Picasa, Google Voice and Blogger.
Users will be notified by the company in advance before the set period expires and any action is taken. In case they remain inactive, a message to the specified "trusted contacts" will be triggered, which the users can customize as they like.
The feature has been well received in some corners of the web.

"Now I can die in peace," Blogger user 928Hills wrote.
Despite the apparent irony of some users and media reacting to the news, it was very much a practical decision for the US-based company. So far, the rights to access information and use the data stored by the deceased users has not been clearly defined by the law both in the US, and internationally, leading to legal complications for those wishing to do so, including the relatives.

You can share this story on social media: