Guardian editor to be grilled by British MPs over Snowden leaks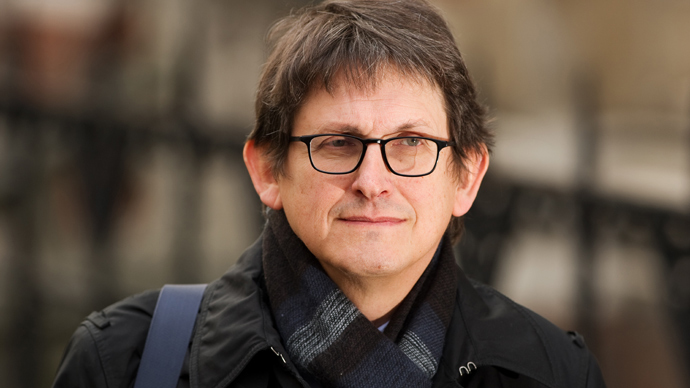 Alan Rusbridger, the editor of the Guardian, is to be questioned by British lawmakers next month over the publishing of intelligence files leaked by former NSA contractor Edward Snowden, after UK spy chiefs warned that it had damaged national security.
"Alan has been invited to give evidence to the home affairs select committee and looks forward to appearing next month," a Guardian spokesman said. 
UK spy chiefs were questioned Thursday by the intelligence and security committee. The Committee is made up of MPs and peers and normally takes evidence in secret. This hearing was televised but with a two minute delay for national security reasons. 
The head of MI6, Sir John Sawers, said that the Guardian's actions had been irresponsible. 
"They've put our operations at risk. It's clear that our adversaries are rubbing their hands with glee – Al-Qaeda is lapping it up," he said.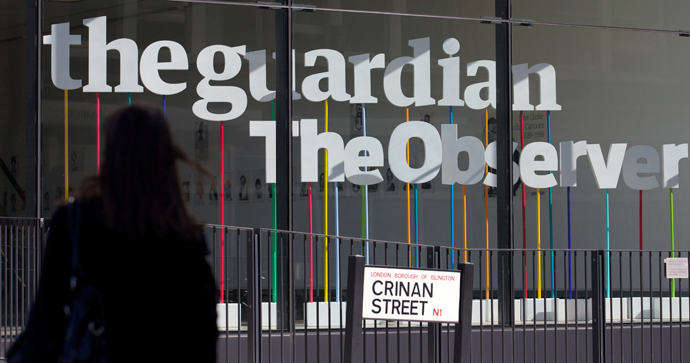 While the head of GCHQ, the UK equivalent of the NSA, Sir Iain Lobban, said that his organization had monitored terrorist groups discussing in "specific terms" how to avoid communicating in such a way that could be detected. 
Rusbridger, who has been the editor of the left-leaning British daily since 1995, defended his papers actions saying that it has provoked debate on the issue of mass surveillance where MPs failed to do so. 
He said the Guardian was entitled to report on invasive technologies beyond anything "Orwell could have imagined." 
"The ability of these big agencies, on an international basis, to keep entire populations under some form of surveillance, and their ability to use engineering and algorithms to erect a system of monitoring and surveillance, is astonishing," he said.
The first Snowden leaks were broken in the Guardian by Brazil-based journalist Glen Greenwald.

In August, the Guardian revealed that it decided to destroy the computer hard drives containing copies of secret files leaked by Edward Snowden after the threat of legal action from the government.  
Also in August, Greenwald's partner, David Miranda, was detained at London's Heathrow airport under the Terrorism Act for ferrying documents between Greenwald and Berlin based film maker Laura Poitras, who has also been working on stories related to the NSA files.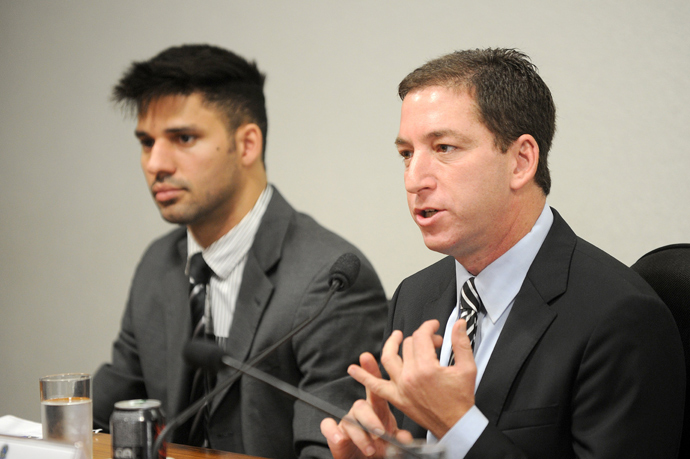 Prime Minister David Cameron, has said that if the Guardian cannot be trusted to protect issues of national security then the government will be forced to issue a 'D notice' to force them not to publish any further intelligence revelations. Cameron did not back calls to prosecute the paper, but in October launched a parliamentary inquiry into the Guardian's publishing of the leaks as part of a broad counter terrorism inquiry. 
Tory MPs, Julian Smith and Stephen Phillips, have asked Rusbridger to clarify whether he has acted on the security concerns raised by the government and if he had "directed, permitted, facilitated or acquiesced" in the transfer of files, which they got from Snowden, to anyone else in the US or elsewhere. 
Meanwhile, the UK's treatment of the investigative journalists connected to Snowden leaks has provoked an outcry from human rights advocates.
Jim Killock, the director of Open Right's Group, told RT that even the US, in contrast to the UK, has not been hounding journalists involved in reporting Snowden's leaked documents. 
"What they've actually said is that this bloke is a threat to national security because he may be involved in disclosing information about national security. And because he's doing that from a political or ideological motive, it equates with a definition of terrorism," he said.

You can share this story on social media: