White House considers halt to surveillance of allied leaders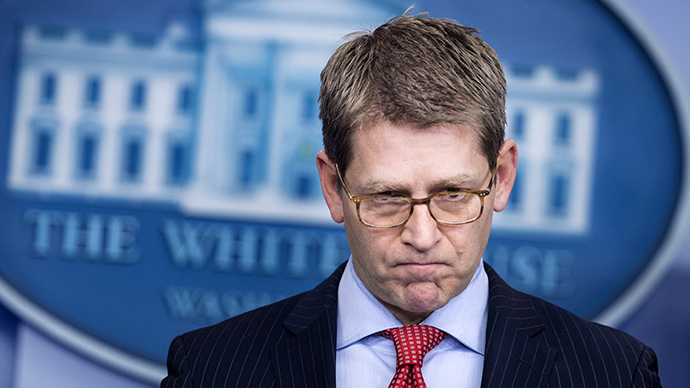 The White House is currently evaluating whether to end surveillance programs allegedly targeting the leaderships of allied nations such as Germany.
This follows criticism from Senator Dianne Feinstein, the Senate Intelligence Committee's chairwoman, who said that she was "totally opposed" to the collection of intelligence on US allies, and said that such surveillance of foreign heads of state would cease immediately.
"The White House has informed me that collection on our allies will not continue, which I support --but as far as I'm concerned, Congress needs to know exactly what our intelligence community is doing. To that end, the committee will initiate a major review into all intelligence collection programs," she said in a statement on Monday.
"Unless the United States is engaged in hostilities against a country or there is an emergency need for this type of surveillance, I do not believe the United States should be collecting phone calls or emails of friendly presidents and prime ministers."
The White House said Monday evening that it was conducting an internal review on its surveillance programs, which include the monitoring of allied foreign leaders, to be completed by December. 
"We have already made some decisions through this process and expect to make more," said Caitlin M. Hayden, spokeswoman for the National Security Council.
The Obama administration earlier said the controversial intelligence gathering procedures that have attracted international scrutiny in recent months may require "additional constraints."
Jay Carney, the White House press secretary, made the remark during a scheduled Monday afternoon briefing on the heels of the latest revelations made possible through the unauthorized disclosure of sensitive National Security Agency documents detailing US-led programs that spied on foreign citizens and politicians.
"There are a number of efforts underway that are designed to increase transparency, to work with Congress to look at reform to the Patriot Act [and] to look at ways we can increase oversight and increase constraint on the authorities provided by these programs," Carney told reporters.
The press secretary also echoed words made earlier that day by National Security Adviser Susan Rice, who tweeted of a balance needing to be reached with regards to how intelligence gathering.
We must seek proper balance between security concerns of our citizens and allies and the privacy concerns that all people share.

— Susan Rice (@AmbassadorRice) October 28, 2013
Carney said that the spy-programs made public through leaked NSA documents attributed by former intelligence contractor Edward Snowden are legal through the post-9/11 Patriot Act, but that "steps could be taken to put in place greater oversight--greater transparency--as well as constraints on the use of this authority."
Additionally, Carney said US President Barack Obama has ordered his administration to conduct a review of those programs.
"The issues that are part of the review look at how we can better balance our security needs and the security needs of our allies against the real privacy concerns that we all share," Carney said.

Despite White House official's assertions that they were unaware of the NSA's eavesdropping activities in Europe, former NSA workers told the LA Times the White House and the State Department signed off on surveillance targeting phones.
Moreover, the officials told the newspaper that the spy scandal has opened rifts between US intelligence and the government, as Obama seeks to distance himself from the allegations.
The latest revelations of surveillance involving German chancellor Angela Merkel prompted European officials to threaten to stop sharing data on the SWIFT banking system, which provided alerts on potential transfer of funds by terrorists.

You can share this story on social media: